2022: December 24: New project: SILENT NIGHT
Marco Beltrami has been hired to score upcoming action movie SILENT NIGHT directed by veteran John Woo. The story centers on Godlock (Joel Kinnaman), a father on a mission to avenge his young son, who was tragically caught in the crossfire of gang violence on Christmas Eve. Catalina Sandino Moreno also stars in the film as Saya, Godlock's wife, while Harold Torres will take on the role of the gang leader, Playa. Robert Archer Lynn wrote the screenplay, which contains no dialogue. Instead, the film will rely on the actor's abilities to convey meaning and intention through Woo's stylized imagery and intense action sequences.The film will also include new version of Silent Night arranged and performed by Marco's son Tristan. You can already listen to this track in its entirety on Marco Beltrami'sInstagram .So far no release date has been announced but the film is expected in 2023.
2022: November 18: MIMIC reissued without any upgrade of its content
Varese Sarabande has announced reissue of long-sold out MIMIC: Deluxe Edition. While the album is supposedly newly remastered from the first generation masters, this "new" edition includes identical content as the previous album and repeats all of its issues (missing not only about 15 minutes of STILL entirely unreleased music as well as material which was included on the old 30-minute album yet never made it to either of these expansions). Good for those who missed the previous expansion only, the others probably don't need to bother with this another wasted opportunity from Varese. Either way this edition is again limited to 1000 copies only so won't probably last long.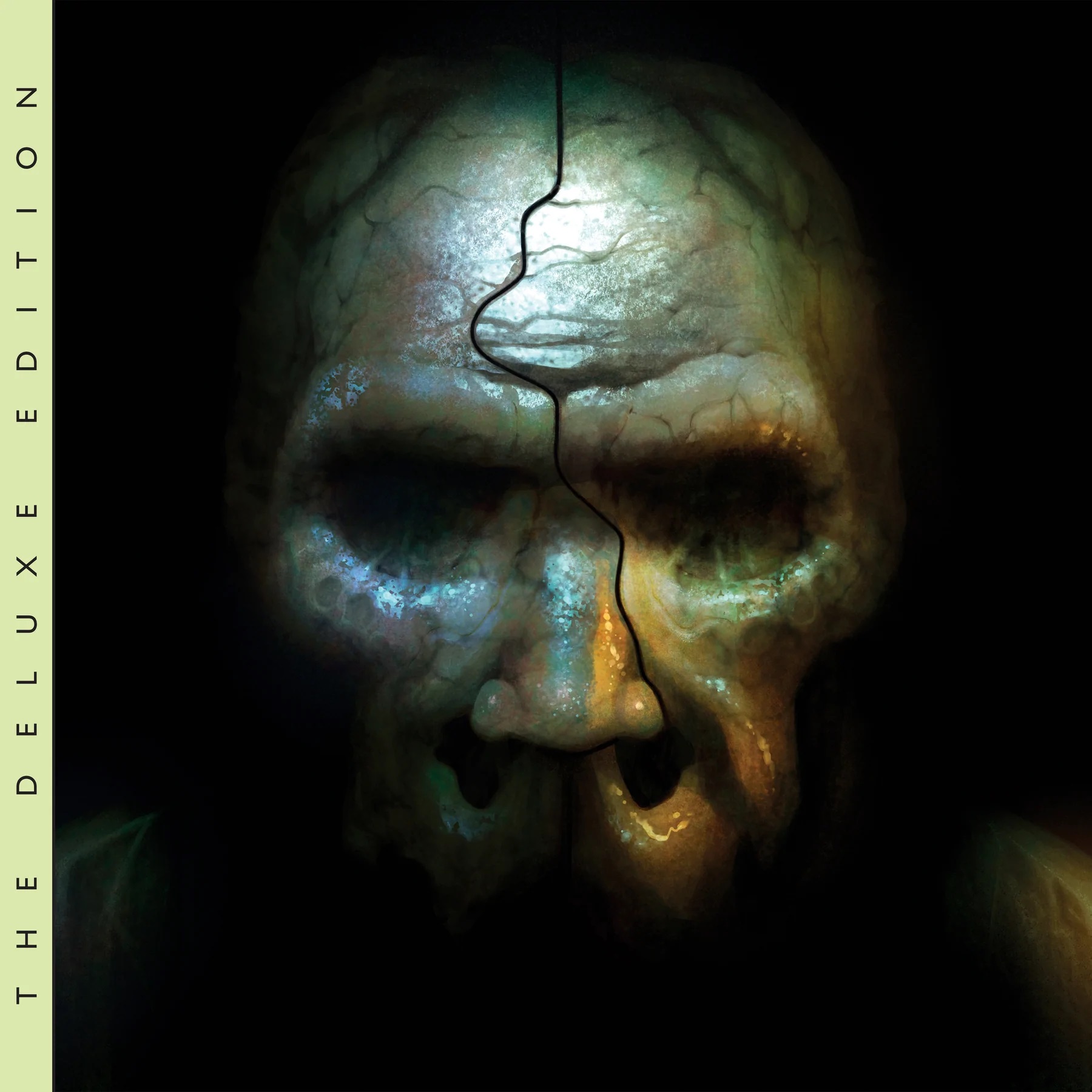 2022: October 26: PLANE trailer
First trailer for upcoming PLANE has been released and you can check it out below. Learn more about the project in the August 31 post below.
2022: September 25: THE ROYAL STUNT
Marco Belrami and Jay Kriesgman have recently recorded their score for THE ROYAL STUNT, an upcoming feature documentary about the Prince Charles Royal Art Collection Scandal at Dumfries House. Based on an almost three year investigation, the film is directed by Academy Award® nominated director, Kief Davidson with partners MRC Entertainment. No specific release date has been announced.
2022: September 06: EDGE OF THE UNKNOWN
Marco Beltrami has co-composed (together with his son Tristan) main theme for new TV series EDGE OF THE UNKNOWN WITH JIMMY CHIN and also co-scored two episodes with Brandon Roberts and Alexander Bornstein: "Riding the Avalanche" (will air next Tuesday September 13th) and "Live Another Day" (to be aired on September 20th). The remaining episodes are scored by Michael Tuller and BC Smith. All episodes are directed by Jimmy Chin and Elizabeth Chai Vasarhelyi (FREE SOLO, THE RESCUE) and will air weekly on National Geographic before also launching on Disney+,
2022: September 04: LOVE ALWAYS by Anna Drubich
Anna Drubich has released selections from three of her ealiest scores composed for projects of her father, renowned director and writer Sergey Solovyov (1944-2021). The album includes mainly her music from ANNA KARENINA (2009) and additional tracks from 2-ASSA-2 (2008) and ODNOKLASSNIKI (2010). Love Always was released in celebration of Solovyov's 78th birthday and is currently available to stream from Amazon Music, Youtube, Deezer and various other retailers.
2022: August 31: New project: PLANE
Marco Beltrami and Marcus Trumpp will reunite with director Jean-Francois Richet (MESRINE, L'EMPEREUR DE PARIS), scoring his upcoming action thriller PLANE, which follows commercial pilot Brodie Torrance (Gerard Butler) who, after a heroic job of successfully landing his storm-damaged aircraft in hostile territory, finds himself threatened by militant pirates who are planning to take the plane and its passengers hostage. As the world's authorities and media search for the disappeared aircraft, Brodie must rise to the occasion and keep his passengers safe long enough for help to arrive. The moviealso stars Daniella Pineda, Tony Goldwyn, Mike Colter, Joey Slotnick and Paul-Ben Victor. The pic was adapted by Charles Cumming, J.P. Davis and Matt Cook off Cumming's book. The film is being produced by Di Bonaventura Pictures' Lorenzo di Bonaventura and Mark Vahradian, MadRiver Pictures' Marc Butan, and Butler and Alan Siegel under their G-Base banner. Pic is co-financed by Olive Hill Media and Paprika Financing and co-produced with Pimienta Films. Executive producers include Michael Cho, Tim Lee, Gary Raskin, Alastair Burlingame and Vicki Dee Rock. The co-producer is Luillo Ruiz.Lionsgate is releasing the movie in North America, Latin America, the UK and India. Eda Kowan and Jonah Leach are overseeing the project for Lionsgate. MadRiver International is handling international sales. The movie is currently in post production and is expected to be released on January 13, 2023.
2022: August 16: MOTHERLAND: FORT SALEM Season 2 & 3 by Brandon Roberts
While there has been rather quiet in terms of Marco Beltrami's upcoming projects (at least a couple of them seems to be moving forward but none has been officially confirmed so far), Hollywood Records will finally release Volume 2 of Brandon Roberts' score for MOTHERLAND: FORT SALEM. The album, which will cover selection of music from Season 2 and 3, will be available digitally later today and besides Brandon's score it will also include two covers by lead actress Taylor Hickson: Peter Gabriel's "The Book of Love" and The Velvet Underground's "I'll Be Your Mirror".
2022: July 30: PANTHEON release date announced and first clip released
AMC+ will release first episode of PANTHEON on September 1st. The 8-part series is based on a collection of short stories from Ken Liu about Uploaded Intelligence, or, human consciousness uploaded to the 'Cloud', Pantheon focuses on Maddie (Chang), a bullied teen who receives mysterious help from someone online. The stranger is soon revealed to be her recently deceased father, David (Kim), whose consciousness has been uploaded to the Cloud following an experimental destructive brain scan. David is the first of a new kind of being: an "Uploaded Intelligence" or "UI," but he will not be the last, as a global conspiracy unfolds that threatens to trigger a new kind of world war. Marco Beltrami, Buck Sanders and Brandon Roberts are scoring the series. You can check the first clip from the series (also featuring the score) below.
2022: June 13: THE BOMBARDMENT and AMERICAN NIGHT CDs
Quartet Records has finally announced long-ancipated CD releases of THE BOMBARDMENT aka THE SHADOW IN MY EYE (co-composed by Marco, Buck Sanders and Ceiri Torjussen) and AMERICAN NIGHT (co-composed by Marco and Ceiri Torjussen). Both albums are available to order from label's website and both are limited to 500 copies only. Click on the images below to order your copies...
2022: June 06: HIGHWAY 395 CD coming soon...
Perseverance Records will release world premiere of HIGHWAY 395 co-composed by Marco Beltrami and Buck Sanders on June 17th. The album is already available to pre-order from AmazonUS,UK,DE , FR. More purchase links will be added to the project's page soon.
2022: March 01: BACH BY BELTRAMI
Only two days left until the premiere of BACH BY BELTRAMI at The Soraya at CSUN. The tickets are still available through thevenue's website . Don't miss this unique event if you are in the area.

"Rehearsals are in full swing and everyone is sounding amazing! Very excited to debut my show BACH BY BELTRAMI Thursday 8PM at the The Soraya Stage in Northridge, CA. Get your tickets now — link in bio or here https://bit.ly/3L4EFRE - USE CODE TWOSDAY (which is buy one get one) or MEMBER10 (which are $10 tickets) Note* when you go to purchase, you'll need to click on the unlock padlock symbol before selecting seats to enter the promo code. Promo codes cannot be entered after selecting seats."
2022: February 27: NEW ALBUM: THE FLORENTINE
The third release in EARLY YEARS COLLECTION is THE FLORENTINE. Here is a note from the composer:It's been fun revisiting all these old scores the past few weeks! The Florentine was composed over a two week period and recorded at the famous Capitol Studios on April 23, 1998. Kenny Watson contracted the band, and I orchestrated it along with Pete Anthony and Bill Boston. It was my first time ever using the Uilleann pipes in my music! I still remember the director Nick Stagliano after we were done recording saying "well that's one way to do it!"Check the project page for audio samples and to learn more about the score and visit link tree for even more purchase and streaming options.
2022: February 26: NEW PROJECT: PANTHEON
In new interview with Marco Beltrami (click on the image below to read the full article by Randall D. Larson), the composer not only discussed some of his recent projects including A QUIET PLACE: PART II, LOVE AND MONSTERS, FEAR STREET, CHAOS WALKING, VENOM: LET THERE BE CARNAGE and THE SHADOW IN MY EYE (finally coming to Netflix on March 9th) but also reveals his new project: "I'm just starting working on a really interesting animated show called PANTHEON, with Brandon and Buck. It's for Craig Silverstein, who I did the TV war drama series TURN with. It's sort of a futuristic show that has to do with this concept of uploaded intelligence and keeping people's brains working after the person is not there. It's a really well done, extremely well-written show and we're having a lot of fun. It's a completely synthetic score."
2022: February 24: NEW ALBUM: NO EXIT
Hollywood Records / 20th Century Fox Studios will release NO EXIT soundtrack album tomorrow. The digital edition will feature roughly 43 minutes of original score co-composed by Marco Beltrami and Miles Hankins. The movie will also debut tomorrow on Hulu. Check back for purchase links and more details coming soon... In the meantime you can listen to the first audio samples at iTunes NZ .
2022: February 19: NEW ALBUM: MIMIC on vinyl
The series of new releases will also continue with Varese Sarabande, which has just announced LP premiere of Marco Beltrami's score for MIMIC, which will be released as part of Record Store Day 2022. While other titles mentioned confirm expanded versions debuting on vinyl, with MIMIC there is no such confirmation and therefore the original album programme is more likely. The only details available at the moment reveal that the edition will be "available on green vinyl in an original triptych jacket. These titles will be available on April 23, 2022, at thousands of independent record stores. For a list of participating stores and more information about these special LPs, visit RecordStoreDay.com." More details will be added as soon as available.
2022: February 17: NEW ALBUM: LAND'S END
Second release in THE EARLY YEARS COLLECTION is LAND'S END. Previously available as a promotional CD, which helped Marco Beltrami land his first major scoring assignment, this marks the first commercial release of the score. The album offers the same content as the early promo and will be available tomorrow through most specialised retailers. Check fhe project's page for various purchase and streaming links and to learn more about the score.
2022: February 14: NEW PROJECT: DEEP WATER
DEEP WATER, which marks first feature of acclaimed director Adrian Lyne (Fatal Attraction, Jacob's Ladder) since Unfaithful in 2002, will feature original score composed by Marco Beltrami. Based on the novel by Patricia Highsmith, the movie follows a well-to-do husband (Ben Affleck) who allows his wife (Ana de Armas) to have affairs in order to avoid a divorce and later becomes a prime suspect in the disappearance of her lovers. Hulu will release 20th Century Fox production onMarch 18th.
2022: February 10: NEW ALBUM: THE BICYCLIST
Marco Beltrami's earliest score for 1994 short movie THE BICYCLIST will be released tomorrow as part of the upcoming series of releases devoted to previously unavailable scores. Only a handful of tracks were previously available on 2002 FILM MUSIC and various other promotional compilations. This marks the first time full score is available. Running little under 10 minutes and released under Pianella Music banner the album will be available through most specialised retailers. Check out the project page for tracklist and various purchase links or check the link tree for various purchase and streaming options.
2022: January 14: NEW PROJECT: NO EXIT
Marco Beltrami and Miles Hankins have composed original score for upcoming thriller NO EXIT. The film is directed by Damien Power (Killing Ground) and produced by Scott Frank (The Queen's Gambit). A college student, on her way home from visiting her mother, gets stuck with a group of people at a mountain rest stop during a blizzard. Things take a turn for the worse when the young woman discovers a kidnapped child in a car belonging to one of the people inside, putting the group in a terrifying life-or-death situation as they struggle to escape while trying to discover who among them is the kidnapper. The cast includes Dennis Haysbert, Dale Dickey, Danny Ramirez, David Rysdahl and others. Hulu will release 20th Century Fox production on February 25th, 2022.
2022: January 06: IDIOTIC SLEEVES STRIKE AGAIN
Varese Sarabande will release special edition of ALL Scream scores tomorrow. LP version is also in the works and while the donwload/CD edition will be spread over 6 "CDs" (CD1: Scream Deluxe, CD2: Scream 2 Deluxe, CD3-4: Scream 3, CD5: Scream 4 Expanded, CD6: Rarities Collection), the LP version will be available with each film receiving its vinyl premiere. To learn more about the franchise, check the recent interview with Marco Beltrami available oninstragram .