2017: December 28: new project FREE SOLO
Marco Belrami has been working on the original score for National Geographic documentary FREE SOLO about rock climber Alex Honnold as he is training on Freerider for the first ever rope-free climb of El Capitan in Yosemite National Park. The film is directed by Jimmy Chin & Elizabeth Chai Vasarhelyi and will premiere in selected countries before its "wide" release on National Geographic channel.
2017: December 09: new project A QUIET PLACE
Marco Belrami is currently working on the score of upcoming horror movie A QUIET PLACE for director John Krasinski about a family living in an isolated existence in utter silence, for fear of an unknown threat that follows and attacks at any sound. A QUIET PLACE (also starring Emily Blunt) will be released by Paramount Pictures on April 6th, 2018.
2017: November 18: HELLBOY Suite concert premiere
Marco Belrami will conduct the North American concert premiere of his epic suite from Guillermo Del Toro's HELLBOY on December 1st for "The Magnificent Movie Poster World of Drew Struzan - LIVE IN CONCERT" at Royce Hall, UCLA. Don't miss this! http://www.gspo.com/.
2017: October 25: MATILDA released in theatres and first sample
Some 11 months after the score was recorded, MATILDA will be finally released tomorrow in theatres in its home country. Since there is still no information about any soundtrack album, here is the main theme...
2017: October 14: Thomas Alfredson on The Snowman
The latest episode of Soundtracking with Edith Bowman features The Snowman's director Thomas Alfredson discussing his collaboration with Marco Beltrami on his latest movie. Half an hour long interview also features number of samples from the score and also covers director's previous movies Tinker Taylor Soldier Spy (scored by Alberto Iglesias) and Let the Right One In (scored by Johan Soderqvist).
2017: October 07: WACO first look
Paramount Network has published first teaser for upcoming 6-part miniseries WACO, which will be aired in January 2018.
2017: October 05: MATILDA and THE SNOWMAN first samples
First samples from upcoming scores MATILDA, THE SNOWMAN as well as FIRST THEY KILLED MY FATHER are available on Brandon Roberts' official website .
2017: September 28: THE SNOWMAN tracklist
THE SNOWMAN tracklist has been revealed... The album features roughly 49 minutes of the score..
01. Main Titles
02. Building a Snowman
03. Down the Harry Hole
04. Rafto Investigates
05. Snow Stalking
06. Studying Source
07. Bumming a Ride
08. Rafto on the Case
09. Dr. Red Herring
10. Bridge to Chicken
11. Sylvia's Death
12. Harry Leaves for Bergen
13. Arriving in Bergen

14. Raftos Visiter
15. Finding Vetlesen
16. Searching for Katrine
17. Lady Vengeance
18. Finding Katrine
19. Car Chase
20. In Search of
21. After Shock
22. Ice Wide Shut
23. Barn Find
24. The Hole Family
25. Carillon My Wayward Son

2017: September 24: new interview for ALL ACCESS
Marco Beltramiwas recently interviewed by Kaya Savas (Film Music Media) for his exceptional series of lenghty interviews of film composers ALL ACCESS. You can watch 1 hour+ interview below.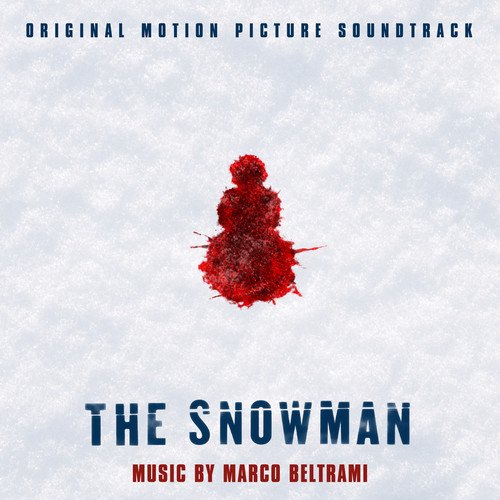 2017: September 23: THE SNOWMAN soundtrack album announced
Back Lot Music will release Marco Beltrami's score for THE SNOWMAN on October 20th. Stay tuned for more details, which will be added as soon as available.
2017: September 17: LITTLE EVIL and FIRST THEY KILLED MY FATHER samples
While there are currently no plans to release scores for LITTLE EVIL and FIRST THEY KILLED MY FATHER, those interested can hear roughly 20 minutes of the Little Evil score on Marco Beltrami's official website, while the main theme from FIRST THEY KILLED MY FATHER can be heard below. Fingers crossed that out of 4 movies getting released at the end of the year, we'll at least get albums for MATILDA and THE SNOWMAN. Although nothing has been confirmed yet.
2017: August 22: LITTLE EVIL trailer
Finally 10 days before its release on September 1st, first trailer for upcoming LITTLE EVIL was published by Netflix.
2017: August 15: New project: THE SNOWMAN
Marco Beltrami is currently working on the score for upcoming movie THE SNOWMAN based on the best-selling novel by Jo Nesbo, directed by acclaimed Tomas Alfredson (Tinker Tailor Soldier Spy, Let the Right One In) based on the script co-written by Hossein Amini, Peter Straughan and Matthew Michael Carnahan and produced by Martin Scorsese. THE SNOWMAN stars Michael Fassbender, Rebecca Ferguson, Charlotte Gainsbourg, James D'Arcy, Val Kilmer, Chloë Sevigny, Toby Jones and J.K. Simmons. The movie is currently in post-production with the score set to be recorded later this week. Universal Pictures will release THE SNOWMAN on October 13 across Europe and one week later in the United States. Check out the trailer below...
2017: August 02: FIRST THEY KILLED MY FATHER release date & trailer
First trailer for upcoming FIRST THEY KILLED MY FATHER was finally released today. The movie will be also screened during Toronto International Film Festival next month. So far there is no information about possible soundtrack album... The movie will be released by Netflix on September 15th.
2017: July 26: first sample from MATILDA score
This fall is gonna be huge again... with three movies expected to be released during October and November (although FIRST THEY KILLER MY FATHER and LITTLE EVIL are still waiting for their release dates), one ot highlights of the end of the year is without a doubt going to be Marco Beltrami's score the highly anticipated (yet already controversial) drama MATILDA. While the release date of the movie is still 3 months away, you can already check the first sample from the score, which is available in one of the brief behind the scenes videos here.
2017: July 17: New project: LITTLE EVIL
Marco Beltrami, Marcus Trumpp and Brandon Roberts are teaming up again to provide original score for upcoming horror comedy LITTLE EVIL about a guy (Adam Scott) who marries a woman of his dreams (Evangeline Lilly) only to discover that his new step-son might be an Antichrist. Sounds familiar?
The movie was directed by Eli Craig based on his own original screenplay. LITTLE EVIL is currently in post production and set to be released by Netflix on September 1st.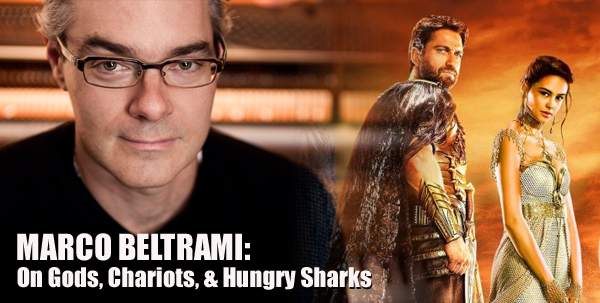 2017: May 23: New interview by Randall D. Larson
New interview with Marco Beltrami was published earlier this week by Randall D. Larson. You can read it by clicking on the image below. The projects covered are GODS OF EGYPT, BEN HUR, THE SHALLOWS, FIRST THEY KILLED MY FATHER as well as his future plans including the final season of TURN and upcoming WACO miniseries from the Dowdle brothers (NO ESCAPE).
2017: May 23: More details re LOGAN vinyl
More details regarding upcoming vinyl release of LOGAN were announced: Vintage inspired exterior jacket features the "IMAX" poster art with matching back cover design. 2xLP gatefold features timeless classic black & white photography (by director James Mangold) including portraits of Logan (Hugh Jackman), Charles Xavier (Patrick Stewart) and Laura (Dafne Keen) on printed disc sleeves. Also included are liner notes by composer Marco Beltrami. Pressed on 180g heavy weight audiophile black vinyl. A fitting memorial and final goodbye to our most beloved (and kick ass) mutant of all time. The vinyl edition will be released on August 4th and can be pre-ordered here .
2017: May 11: LOGAN score coming soon on vinyl
Anticipated vinyl edition LOGAN will be released on August 4th. Stay tuned for pre-order links to be added as soon as available. In the meantime, here is the back cover.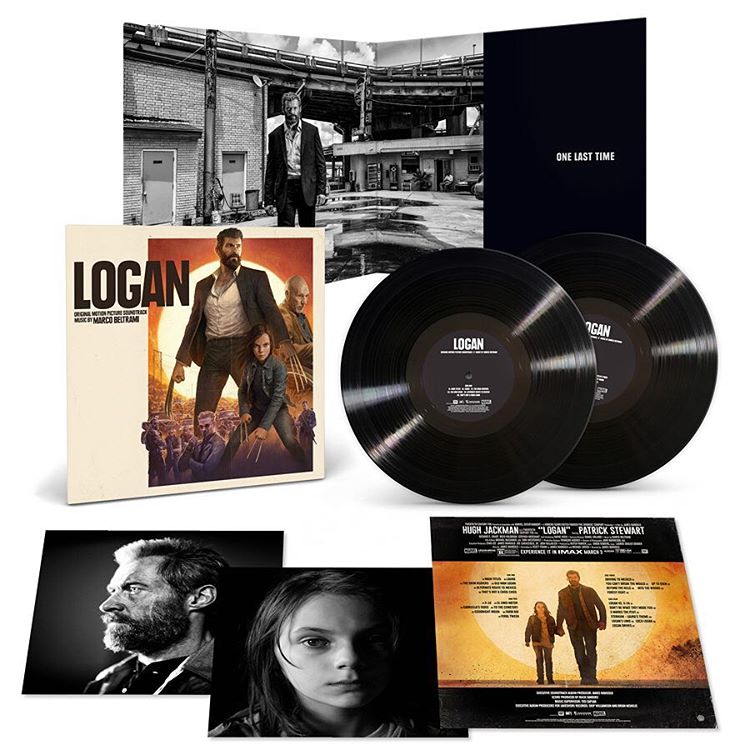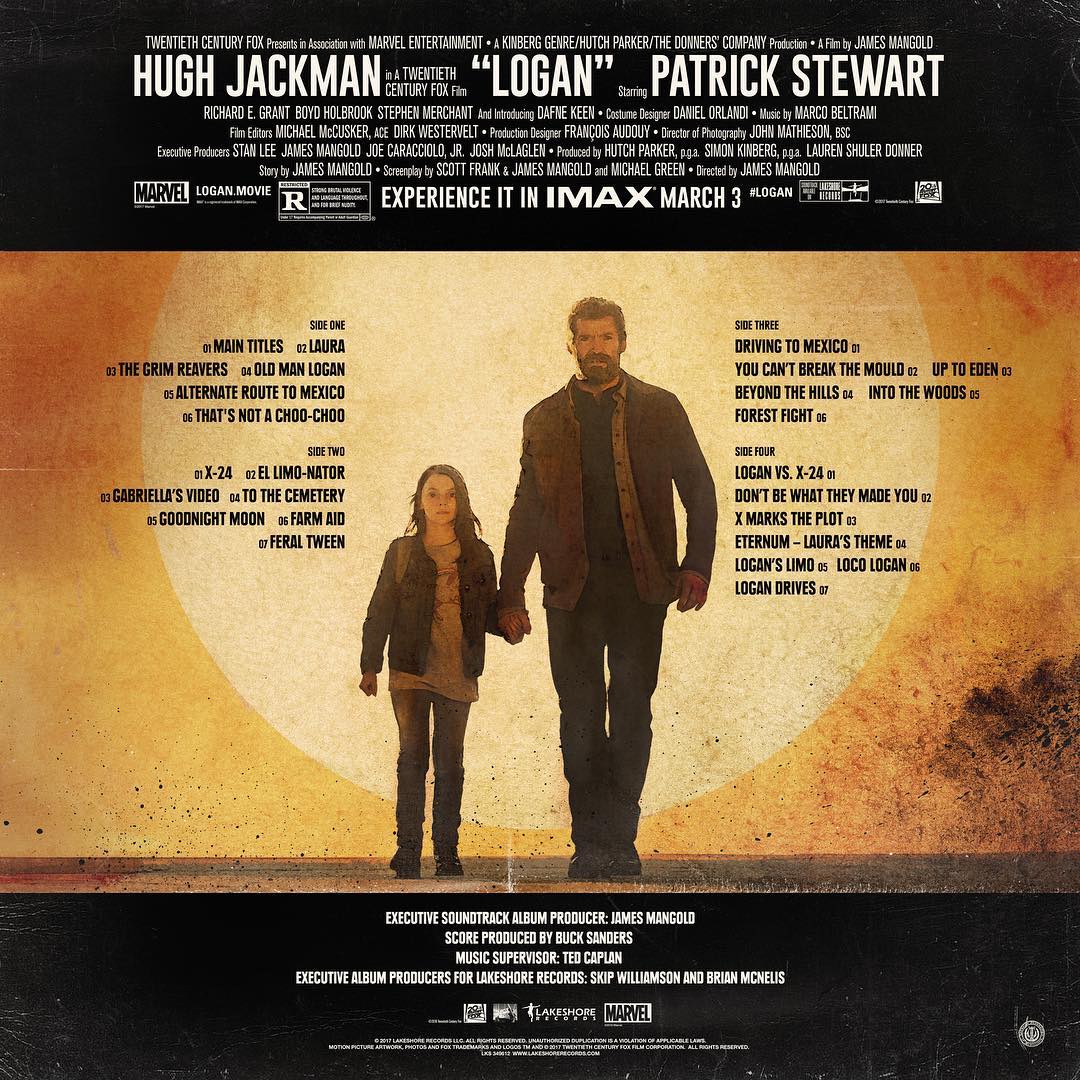 2017: April 05: LOGAN discussion with Marco Beltrami and Crew
You can watch the panel discussion with Marco Beltrami, Buck Sanders, Marcus Trumpp and Brandon Roberts on YouTube. The panel took place this weekend at Creature Features in Los Angeles.
2017: March 07: LOGAN signing session
Marco Beltrami, Buck Sanders, Marcus Trumpp and Brandon Roberts will be attending special Q+A and signing session of CD release of Logan. The event will be held at Creature Features on April 1. For those who can't attend in person it will be possible to order a copy of the CD and have it signed by the participants. Pre-order your copy here and keep checking Creature Features store, which may offer more Marco Beltrami's album soon.
2017: March 07: New project: WACO (TVS)
From FMR: Marco Beltrami is set to compose the music for the upcoming Spike TV event mini-series Waco. The show is written by John Erick Dowdle & Drew Dowdle (No Escape) and stars Michael Shannon and Taylor Kitsch. The 6-parter is based on the true story of the 1993 FBI siege of a religious sect in Waco, Texas that resulted in the deadly shoot out and fire. John Erick Dowdle is also directing the series. The shooting expected to start this spring. No release date has been announced yet. For more info, visit TV Series Finale.
2017: February 28: RED EYE - last chance
Intrada Records' release of Marco Beltrami's score for RED EYE will be going out of print on March 13. Currently there is roughly 200 copies left. Get yours if you haven't already and while you still can.
2017: February 23: LOGAN tracklist
Tracklist of upcoming LOGAN has been released and you can check it below. Total Time: 57:33
1. Main Titles (2:21)
2. Laura (2:24)
3. The Grim Reavers (1:32)
4. Old Man Logan (2:45)
5. Alternate Route to Mexico (1:23)
6. That's Not a Choo-Choo (2:13)
7. X-24 (2:46)
8. El Limo-nator (1:38)
9. Gabriella's Video (2:36)
10. To the Cemetery (0:55)
11. Goodnight Moon (1:55)
12. Farm Aid (3:11)
13. Feral Tween (3:34)

14. Driving to Mexico (1:42)
15. You Can't Break the Mould (1:07)
16. Up to Eden (1:51)
17. Beyond the Hills (2:09)
18. Into the Woods (3:09)
19. Forest Fight (2:30)
20. Logan vs. X-24 (4:13)
21. Don't Be What They Made You (2:04)
22. Eternum - Laura's Theme (3:35)
23. Logan's Limo (2:32)
24. Loco Logan (1:20)
25. Logan Drives (2:08)

2017: February 05: LOGAN soundtrack album
Lakeshore Records will release Marco Beltrami's score for LOGAN. Soundtrack album will be released digitally on March 3rd and physically on March 31st. You can pre-order the CD from Amazon. Sony Classical will release the CD in Europe approximately 2 weeks earlier - pre-order from Music Box Records. Here is the album cover as well as the first brief quote from early movie review published by The Hollywood Reporter:

"Director of photography John Mathieson's camerawork is keenly attuned to the story's emotional textures, as is the fine score by Marco Beltrami, which incorporates brief churns of horror amid the melodic elegance."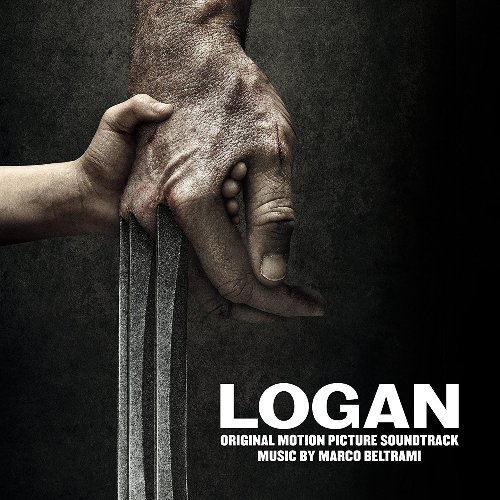 2017: January 19: MATILDA sessions photos and trailer
Recording sessions for highly ancicipated MATILDA took place in early November in St. Petersburg with Valery Gergiev and Gavriel Heine conducting The Mariinsky (formerly Kirov) Orchestra. Marcus Trumpp and Anna Drubich provided additional music. The movie will be released in Russia on March 30th. So far there is no international (or soundtrack) release announced. Click on the images to load them in full resolution and check out the trailer below if you haven't yet...
2017: January 19: LOGAN sessions photos and new trailer, SIX premieres on History
JoAnne Kane Music Services recently posted two photos from LOGAN sessions on Twitter and you can check them below. Click on the images to display them in full resolution. You can also check brand new 2nd trailer for the movie, which will be released by 20th Century Fox on March 3rd. In other news History's SIX series premiered last night and will be broadcasted over the next 7 weeks every Wednesday. To find out more about the series, check its official website .
2017: January 14: LOGAN first clip
Director James Mangold posted first brief clip from the LOGAN sessions. You can watch it here .
2017: January 12: LOGAN currently recording...
Marco Beltrami is currently recording his score for LOGAN at The Newman Scoring Stage at 20th Century Fox.