2011: December 21: Official website re-designed
Marco Beltrami's official website was just re-launched in re-designed version featuring numerous samples nearly from all Marco Beltrami's scores.
Also the first photo of Marco Beltrami with his Satellite Award was included there and higher-resolution version is available when you click on the image on the right.
2011: December 21: SOUL SURFER found uneligible at Academy Awards
For whatever unspecified reason, SOUL SURFER isn't included on the short list of scores eligible for Academy Awards nomination. It is possible that the score was not included on the list because of a few songs included in the movie, which has been a common reason some of the best score of recent years weren't included, while others (BABEL, anyone???!) won despite the fact that the original score was only the tiny part of music included in the movie.
2011: December 19: Marco Beltrami wins!!
Congratulations to Marco Beltrami, who won Satellite Award last night for his score for SOUL SURFER. You can watch nice montage of behind the scenes photos from Soul Surfer sessions below. The video also features alternate version of Hald Pint Boards starting at 2:00.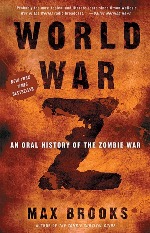 2011: December 15: New project announced WORLD WAR Z
Marco Beltrami has recently signed to score upcoming Marc Foster's WORLD WAR Z. The big-screen adaptation of Max Brooks' novel stars Brad Pitt, Mireille Enos (AMC's The Killing), James Badge Dale (AMC's Rubicon) and Bryan Cranston (AMC's Breaking Bad). The story revolves around United Nations employee Gerry Lane (Pitt), who traverses the world in a race against time to stop the Zombie pandemic that is toppling armies and governments and threatening to decimate humanity itself. Mireille Enos plays Gerry's wife Karen Lane; Daniella Kertesz is his comrade in arms, Segen. Paramount Pictures will be releasing the movie on December 21, 2012.
2011: December 15: THE SURROGATE completed
Marco Beltrami recently recorded his score for upcoming Ben Lewin movie THE SURROGATE, which tells the story of Mark O'Brien, a 36-year-old poet and journalist with an iron lung, decides he no longer wishes to be a virgin. With the help of his therapist and the guidance of his priest, he contacts a professional sex surrogate to take him on a journey to manhood. The film, starring Helen Hunt, William H. Macy and John Hawkes in the leading role, will be released at Sundance Festival. Marco Beltrami's score incorporates group of 8 instruments including string quartet, guitar, flute, oboe and piano backed by electronics.
2011: December 02: First SOUL SURFER nomination
Marco Beltrami has been nominated on Satellite Award in Best Original Score category. The other nominees are: Alexandre Desplat (HARRY POTTER AND THE DEATHLY HALLOWS PART 2), Michael Giacchino (SUPER 8), Cliff Martinez (DRIVE), James Newton Howard (WATER FOR ELEPHANTS) and John Williams (WAR HORSE). Congratulations to all nominees and good luck to Marco at the ceremony on December 18th.
2011: November 27: DIE HARD 5 confirmed
According to multiple sources Marco Beltrami has signed to score upcoming A GOOD DAY TO DIE HARD, fifth movie in Die Hard franchise directed by John Moore. The plot of new movie is set in Russia and begins with John McClane heading to Moscow to sweet talk some cops into letting his apparently-wayward son out of jail for something he did, but when he gets there, things surrounding his son's arrest are not as they appear and world-threatening terrorist hijinks ensue. The shooting starts in January 2012 and the movie will be released on February 14th, 2013. Marco Beltrami will be working on the score in the second half of 2012 and the movie will mark his fourth collaboration with director John Moore following such iconic scores as FLIGHT OF THE PHOENIX, THE OMEN and MAX PAYNE.
On the other hand, Marco Beltrami won't be scoring upcoming TOTAL RECALL remake directed by Len Wiseman, which is currently listed as one of upcoming projects of Harry Gregson-Williams.
2011: October 28: DON'T BE AFRAID OF THE DARK CD cancelled, THE THING complete score bootleg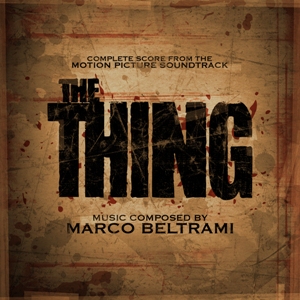 Numerous sources suggest that planned CD release of DON'T BE AFRAID OF THE DARK is now cancelled. No statement was published by Lakeshore Records. There is still slight chance the score will get released eventually at the time of Blu-Ray / DVD release of the movie later this year, but at this moment, it's just wishful thinking.
On the more positive note, THE THING complete score recently leaked and it will be probably available all over the internet within the next few weeks. The 2CD set features 45 tracks and runs approximately 95 minutes. More details in the discography (click on the cover image).
2011: October 25: New interview at Buysoundtrax, SCREAM Blu-Ray set interview
New interview with Marco Betlrami was released today as part of Randall Larson's column at Buysoundtrax. You can read the interiew, discussing many of the recent scores, here. Speaking about recent interviews, you can also watch brief extra from SCREAM Blu-Ray set featuring Marco Beltrami discussing his music for the series and its major role in his career.
2011: October 17: New interview: THE THING
October issue of Film Score Monthly online, released earlier today, features new interview with Marco Beltrami discussing his score for THE THING. You can read the interview after signing to FSMO here .
2011: October 11: MIMIC DeLuxe edition SOLD OUT!
MIMIC: DeLuxe edition is now sold out at Varese. You can still grab a copy using various specialised retailers - links available at CD details below - just click on the cover.
2011: October 10: MIMIC DeLuxe edition released!
Varese Sarabande continues releasing Deluxe editions of Marco Beltrami's score through their Club series. This new batch includes DeLuxe edition of MIMIC limited to 1000 copies only and featuring approximately 72 minutes of music. LIsten to the samples at order at Varese Sarabande before it is too late! The shipping starts on October 24th.
01. Main Titles (2:37)
02. Children's Hospital (1:26)
03. Release The Judas (2:24)
04. Press Conference (1:48)
05. Bathtub (:49)
06. Priest Dies (3:18)
07. Investigation Begins (:45)
08. Dark Angels (1:00)
09. Problems in the Lab (5:17)
10. Funny Shoes (1:11)
11. Delancey St. Station (1:15)
12. Locker Room (2:28)
13. Susan Meets Chuy (1:08)
14. Goodbye Boys (2:33)
15. Susan & Dr. Gates (1:12)
16. Chuy Steps Out (3:15)
17. Pregnancy Test (2:52)
18. Manny's Search (1:48)
19. Manny's Underground (1:04)
20. Susan Joins The Photos (:51)
21. Mimic Snatches Susan (1:22)
22. Scaffolding Falls (1:24)
23. Alone In Den (3:04)
24. Chased By A Bug (1:17)
25. Josh Bites It (4:19)
26. Race To The Subway (2:56)
27. Mimics 101 (1:21)
28. I'll Go (1:01)
29. Fleeing Terror (4:48)
30. Bug Killer (1:24)
31. Reunited (2:50)
32. End Credits (2:00)
33. Slow Tango (2:17)
34. Manny's Tango (2:01)
2011: October 07: HAPPY 45th BIRTHDAY TO MARCO BELTRAMI
2011: October 06: Large discography update
The discography section has been finally updated. There is quite a few promotional releases and bootlegs left to be added, but at least official releases are now more less complete.
2011: October 01: THE THING score on iTunes
Soundtrack for THE THING is already available on iTunes and you can download it here. In case you are not able to download the score from iTunes, the CD is still coming on October 11th from Varese Sarabande and you can listen to three brief clips at Colosseum . More samples coming soon.
2011: September 27: New project announced: THE WOMAN IN BLACK
Marco Beltrami has recently completed his score for BLACKBIRD (aka KIN) and has already signed the contract for his next project, which is the upcoming Hammer movie THE WOMAN IN BLACK, starring Daniel Radcliffe as a young lawyer Arthur Kipps who travels to a remote village to organize a recently deceased client's papers, where he encounters the ghost of a scorned woman set on vengeance. David Julyan was previously attached to score the movie, which is based on the novel by Susan Hill and directed by James Watkins. THE WOMAN IN BLACK will be released in U.S. theatres in early February 2012. You can watch the trailer below:
2011: September 27: Article about Pianella Studios in MIX Magazine
Marco Beltrami's new studio Pianella Studios is the cover story of this month's MIX Magazine. You can read the article here .
2011: September 15: New audiointerview published
New interview with Marco Beltrami and Buck Sanders has been just published by FilmMusicSite.com. You can listen to the interview here. The composers are discussing not only their most recent score for DON'T BE AFRAID OF THE DARK, but also others of their most recent works including SCREAM 4, SOUL SURFER and upcoming THE THING.
2011: September 13: DON'T BE AFRAID OF THE DARK CD delayed, THE THING CD details
Planned CD release of DON'T BE AFRAID OF THE DARk has been pushed back until October 18th (it was originally set to be released on September 27th). In the meantime Varese Sarabande has just started taking pre-orders for THE THING, which will be released on October 11th. You can pre-order the album already at Varese, SAE or Amazon . The album will feature approximately 56 minutes of original score. The tracklist follows:
01. God's Country Music (1:27)
02. Road To Antarctica (2:41)
03. Into The Cave (:39)
04. Eye Of The Survivor (2:25)
05. Meet And Greet (2:55)
06. Autopsy (3:08)
07. Cellular Activity (1:32)
08. Finding Filling (3:25)
09. Well Done (1:32)
10. Female Persuasion (4:51)
11. Survivors (3:28)
12. Open Your Mouth (4:20)
13. Antarctic Standoff (3:03)
14. Meating Of The Minds (4:28)
15. Sander Sucks At Hiding (2:22)
16. Can't Stand The Heat (2:10)
17. Following Sander's Lead (2:39)
18. In The Ship (2:39)
19. Sander Bucks (:45)
20. The End (2:33)
21. How Did You Know? (2:29)
2011: August 23: DON'T BE AFRAID OF THE DARK samples
The score is already available on iTunes and three samples were added to the audio section.
2011: August 22: DON'T BE AFRAID OF THE DARK samples
Three samples from DON'T BE AFRAID OF THE DARK were just posted on the Marco Beltrami's official website . Check them out!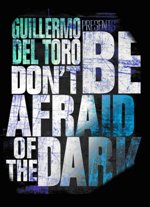 2011: August 20: DON'T BE AFRAID OF THE DARK CD pre-order
Upcoming CD release of DON'T BE AFRAID OF THE DARK is already available to pre-order at Amazon. The release date listed is September 27th and although the price is surprisingly high at the moment, pre-order price gurantees that if the price changes between placing an order and its shippment, the customer pays the lowest price available in the meantime.
2011: August 16: THE THING soundtrack album announced
Marco Beltrami's original score (incorporating hints of Ennio Morricone's score for 1982 sequel) for THE THING was just announced by Varese Sarabande. The score will be available on CDs on October 11th. More information coming soon as soon as they are available.
2011: August 15: August issue of FSMonline interview
New issue of FSMonline was released today and features interview with Marco Beltrami and Buck Sanders discussing their collaboration on DON'T BE AFRAID OF THE DARK as well as in more general terms. You can also listen to several brief samples from the score. Check it out at FSMonline .
2011: August 12: DON'T BE AFRAID OF THE DARK soundtrack album announced
Lakeshore Records just announced they are releasing DON'T BE AFRAID OF THE DARK score (composed by Marco Beltrami and Buck Sanders) digitally on August 30th. The album will be also available on CD, which will be released on September 27th. The tracklist and cover available below. Click on the image for its full resolution.
01. Gramophone Lullaby 1:27
02. Don't Be Afraid of the Dark Main Titles 1:22
03. Sally Arrives at Blackwood Manor 2:42
04. Lamb Lamp Lambency 1:07
05. Sally's Lullaby 2:13
06. Garden Music 2:24
07. Into the Basement 3:19
08. Sneaky Sally 0:50
09. Silly Sally 2:11
10. Tooth Fairy's Gift 1:23
11. Gardener Gets Snipped 5:32
12. Treesome 2:46
13. Don't Turn Out the Lights 2:04
14. Bed Bugs 1:42
15. Shrink Rap 1:22
16. Sally Leaves 2:51
17. The Library 4:01
18. Goblins in the Garage 3:59
19. Goblin Trouble 7:34
20. Return to Blackwood 2:38
21. Voices from the Pit 1:23
2011: July 29: Marco Beltrami's new studio photos, THE THING session photos
New webpage of Marco Beltrami's new Pianella Music studio has just been launched and you can check several photos from his amazing-looking facility at http://www.pianellastudios.com/. Already recorded there were SOUL SURFER and THE THING scores and additional elements for SCREAM 4. Also included is a couple of photos from THE THING sessions last month (click on the images below for higher resolution versions that will load in a new window):
2011: July 21: new DON'T BE AFRAID OF THE DARK website
New DON'T BE AFRAID OF THE DARK website was just launched and features not only a snipet from the score playing in the background but one premiere clip (there is more clips but those were released earlier) from the film, also featuring music composed by Marco Beltrami and Buck Sanders ("The House"). Visit the website here. There are still no news regarding the score release, which is being worked at.
2011: July 15: first trailer for THE THING
First trailer for the upcoming prequel THE THING has just been released and you can watch it below. The film is opening on October 14.
2011: July 08: New project: BLACKBIRD
Marco Beltrami finished his score for THE THING last month and is currently working on his next project. BLACKBIRD, written by Zach Dean, is about two desperate sibling fugitives (Eric Bana and Olivia Wilde) on the run who subsequently collide with the holiday homecoming of a troubled ex-boxer (Hunnam). Kris Kristofferson, Sissy Spacek and Treat Williams co-star in the film, which is directed by Stefan Ruzowitzky and produced by Studio Canal. No release date has been set yet.
2011: July 07: KNOWING and SOUL SURFER "isolated score" clips
Just edited a few KNOWING videos, which were all a bit more difficult as there are minor differencies between the music on CD and music in the film. You can watch the following on YouTube: New York, It's the Sun, Caleb Leaves. Also added were two more videos for SOUL SURFER: Hymn for Bethany, Big Drum Competition / Paddle Battle .
2011: June 20: SOUL SURFER "isolated score"
One more "isolated score" video for SOUL SURFER - cue Back in the Water:
2011: June 19: SOUL SURFER "isolated score"
Here is the brief music only sample from SOUL SURFER - featuring cue Bettany's Wave as an isolated score. In case there are some difficulties with YouTube, I will upload the file to this webiste... unfortunately the matching of music and image isn't probably 100% accurate as for example middle section of this piece is shortened in the movie, therefore I edited it a little bit as well.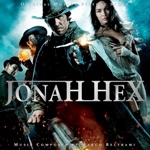 2011: June 16: JONAH HEX samples online
Marco Beltrami's score for JONAH HEX recently leaked as bootleg featuring complete original score with total playing time 53:46. You can listen to three samples in the audio section. More information and exclusive samples coming soon. In the meantime here are hi-res links for the cover I made: front and back .
2011: June 06: DON'T BE AFRAID OF THE DARK trailer 2
Miramax will finally release long-awaited DON'T BE AFRAID OF THE DARK on August 26th. New trailer has just been released and also new website is launched but it doesn't contain anything but the following trailer. There are currently no news about soundtrack album, which is hopefully likely and will be announced as the release date gets a bit closer.
2011: May 23: Varese announces SCREAM: The DeLuxe edition
Varese Sarabande just announced reissue of first SCREAM score as a DeLuxe edition limited to 2000 copies. The album includes approx 65:24 of original score including one cue composed by Christophe Beck. Shipping should start first week of June and you can order your copy at Varese or any specialised retailer.
01. Dimension Logo (:19)
02. The Cue From Hell (10:32)
03. Trouble In Woodsboro (1:57)
04. Sid's House (1:12)
05. Red Herring (2:17)
06. Killer Calls Sidney (2:57)
07. Chasing Sidney (1:29)
08. Cell Phone (1:01)
09. Backdoor Gail (:49)
10. Schoolyard 2 (1:16)
11. Sid's Doubt (1:27)
12. Bathroom (3:03)
13. Mr. Himbry Gets It (2:15)
14. Sheriff and Dewey (1:25)
15. Tatum's Torture (3:02)
16. Sidney Wants It (3:11)
17. Dewey and Gail (1:56)
18. Off To See Himbry (:47)
19. Killer Stabs Billy (2:49)
20. Randy Almost Gets It (Chris Beck) (2:37)
21. Gail Crashes The Van (1:48)
22. They're Crazy (9:49)
23. Sid Stabs Billy (4:26)
24. Billy's Back (1:15)
25. End Credits (1:45)
2011: April 22: SOUL SURFER Amazon CD-R on demand finally available, Marco Beltrami interview at FSMonline
You can order the SOUL SURFER score CD-R on demand here.

Marco Beltrami was also recently interviewed by FSMonline's Justin Craig. You can read the interview here. Marco is not only talking about his experience with SCREAM 4 but also mentions first detail regarding his latest score for THE THING, which is currently nearing completition: "It's a prequel to the John Carpenter [film]. There's definitely a reference to the Morricone [score]. One of the things I'm really having fun with is using the orchestra as a complete organism to itself. It almost expands and contracts like breathing...like going from a single note expanding out to the full range of the orchestra then going back down. That's the motif for the thing. It's a very tough thing to mock up and show how it's going to be. It's sort of an experiment. Hopefully the filmmakers aren't too nervous. It should be a lot of fun."
2011: April 16: Marco Beltrami & Wes Craven will participate in ASCAP panel
Marco Beltrami and Wes Craven will be interviewed by Variety's Stephen Gaydos in "The Scream Team: A Discussion with Scream 4 composer Marco Beltrami and Director Wes Craven", which will take place on April 29 at 2:30PM PST at Hollywood Ballroom 1 (2nd Mezzanine). For more information, visit ASCAP website .
2011: April 11: SOUL SURFER and SCREAM 4 samples online
SOUL SURFER and SCREAM 4 samples are now online and you can listen to them at the audio section. You can also listen to Soul Surfer Suite on Youtube.
2011: April 05: SOUL SURFER score on iTunes, SCREAM 4 interview with Marco Beltrami and Wes Craven

SOUL SURFER score is finally available on iTunes. Although discussed by various sources, CD-R on demand still hasn't been announced by any label. Samples from the score are coming soon.
Marco Beltrami and Wes Craven have been recently interviewed by Daniel Schweiger and discussed not only their prolific collaboration on original SCREAM trilogy and the latest SCREAM 4 but also scaring the audience with the music and various other techniques involved in the genre that brought them fame both individually and while working together. At the end of the interview, Marco is also talking briefly about his score for SOUL SURFER. Since the original page is no longer working you can download the MP3 version here .
2011: April 02: SOUL SURFER score album details
SOUL SURFER score will be released digitally by Madison Gate Records on Amazon MP3 and iTunes on April 5th. Amazon CD-R on demand should follow two weeks later on April 18th. Tracklist including approx 46 minutes of the original score follows below:

01. Main Titles (2:36)
02. Turtle Bay Surfing (2:!2)
03. Fireworks (0:35)
04. Shark Attack (6:22)
05. Alana Visits Bethany (1:20)
06. Homecoming (2:01)
07. Dark Day (3:40)
08. Back in the Water (2:39)
09. Trying to Get Out (2:06)
10. Bethany and Dad (2:22)
11. Phuket (1:22)
12. Half Pint Boards (2:55)
13. Hymn for Bethany (2:27)
14. Welcome to the Nationals (1:31)
15. Big Drum Competition (3:10)
16. Paddle Battle (2:00)
17. Bethany's Wave (3:28)
18. Awards (2:00)
19. Bethany Gives Thanks (1:24)
2011: March 31: SCREAM 4 score album details
Varese just posted cover arts and tracklist for their upcoming SCREAM 4 album, which you can already pre-order at Varese, SAE, Amazon ,
01. You're Not Real (5:43)
02. Dewey In The Morning (:29)
03. Cheating On My Diet / Woodsboro 2010 (2:50)
04. When You Let Someone Go (1:35)
05. It's My Rental (1:35)
06. You Were Busy (1:08)
07. Which Closet? (4:32)
08. Working Together (1:22)
09. You Are The Message (3:13)
10. Everything's Under Control (1:16)
11. I Know How You Feel (2:29)
12. Cameras Obscured (1:32)
13. Gail and Ghostface (1:04)
14. Don't Spoil It (4:26)
15. The After Party (2:46)
16. I Got It Right (3:56)
17. Your Ingenue Days are Over (5:44)
18. The After-After Party (3:15)
19. Touch and Go (2:50)
20. Don't Spoil It, Part 2 (3:57)
21. Sid's Advice (1:52)
2011: March 30: SOUL SURFER samples
Approximately 19 minutes of score samples from Marco Beltrami's latest and unique score for SOUL SURFER was added to the official website .
2011: March 24: Lakeshore Records announces SCREAM 4 soundtrack album
Lakeshore Records will release SCREAM 4 soundtrack album on CD and digitally on April 12. The soundtrack album will include several songs and also two cues from the score. Varese will release original score CD one week later and neither tracklist nor cover has been announced yet. You can already pre-order the CD at Amazon .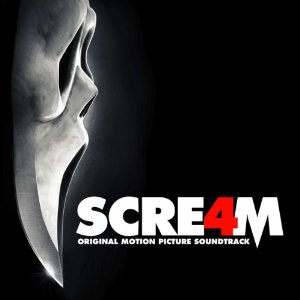 1. Something To Die For (The Sounds)
2. Bad Karma (Ida Maria)
3. Cup Of Coffee (The Novocaines)
4. Make My Body (The Chain Gang of 1974)
5. Don't Mess With The Original (Marco Beltrami)
6. Yeah Yeah Yeah (The Sounds)
7. Run For Your Life (6 Day Riot)
8. Axel F (Raney Shockne)
9. On Fire (Locksley)
10. Devils (Say Hi)
11. Denial (Stereo Black)
12. Jill's America (Marco Beltrami)
2011: March 24: Marco Beltrami will participate in 'Behind the Music with CW3PR Seminar'
Marco Beltrami will attend this year's Wondercon on April 1st to participate in 'Behind the Music with CW3PR: Composing for Sci-Fi, Horror and Fantasy Film' one-hour seminar moderated by Bryan Fuller. Other composers involved are Nathan Barr, Sean Callery, Jim Dooley, Scott Starrett and Michael Suby. For more information about the program, click on the poster.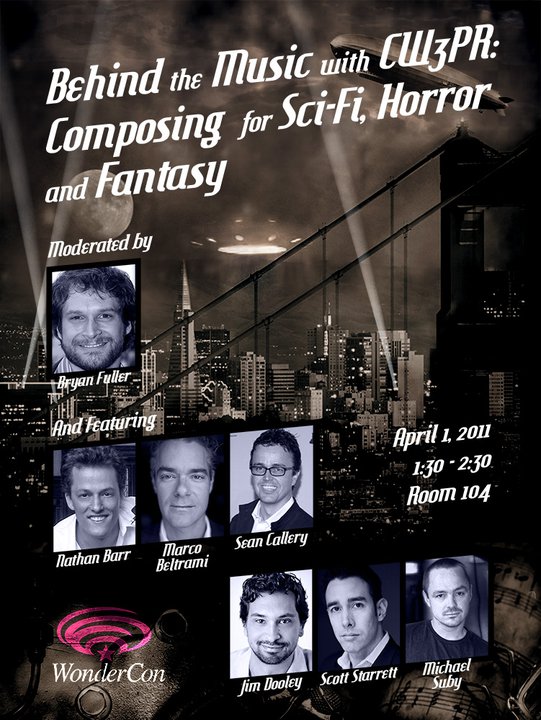 2011: March 05: Varese Sarabande announces SCREAM 4, additions of official website
Varese Sarabande just announce CD release of Marco Beltrami's score for upcoming Scream 4, which reunites him again with director Wes Craven. The CD is coming on April 19, while the film opens in theatres 4 days earlier. So far, there are no news regarding possible release of SOUL SURFER score as if there is any soundtrack released, song compilation is far more likely.
New official website keeps slowly expanding the list of sound samples from various scores. After recently added THE SUNSET LIMITED, the official website now also includes three samples from Marco's 1997 score for Guillermo del Toro's MIMIC. Besides two well known cues (Main Titles and End Titles), 5-minute long and previously unreleased Fleeing Terror cue is also available. There are also PDF full scores available for all 3 cues...
2011: February 17: THE SUNSET LIMITED samples and new project: SOUL SURFER
Two samples from Marco Beltrami's score for THE SUNSET LIMITED are now included on newly redesigned official website, which is from now on maintained by Tim Nelson, formerly webmaster of beltrami.filmscoremedia.com. Besides these two exclusive samples it is also reported there that Marco Beltrami recently finished scoring SOUL SURFER, which is the inspiring true story of teen surfer Bethany Hamilton, who lost her arm in a shark attack and courageously overcame all odds to become a champion again, through the love of her family, her sheer determination and unwavering faith. The film features an all-star cast, including AnnaSophia Robb and Helen Hunt, with Carrie Underwood in her film debut, and Dennis Quaid. The film opens on April 8, 2011 and you can watch the trailer below:

2011: February 08: THE SUNSET LIMITED premiere this weekend
Tommy Lee Jones directed adaptation of Cormac McCarthy's THE SUNSET LIMITED will air this Sunday on HBO. The list of individual airings follows: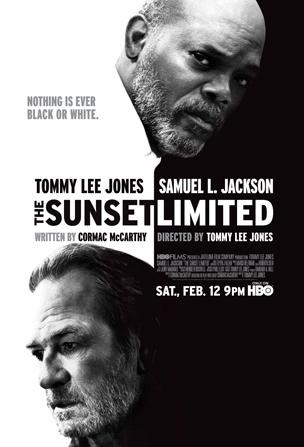 February 12 9:00 PM HBOC
February 13 11:00 PM HBOC 2
February 13 3:30 AM HBOC
February 13 5:30 AM HBOC 2
February 17 6:00 AM HBOC
February 17 8:00 AM HBOC 2
February 17 1:55 PM HBOC
February 17 3:55 PM HBOC 2
February 27 6:00 AM HBOC
February 27 8:00 AM HBOC 2
March 2 7:50 AM HBOC
March 2 9:50 AM HBOC 2
March 21 9:50 AM HBOC
March 21 11:50 AM HBOC 2
March 22 1:20 AM HBOC
March 22 3:20 AM HBOC 2
March 25 11:55 AM HBOC
March 25 1:55 PM HBOC 2
March 26 4:00 AM HBOC
March 26 6:00 AM HBOC 2
March 26 7:25 AM HBOC
March 26 9:25 AM HBOC 2
March 26 5:30 PM HBOC
March 26 7:30 PM HBOC 2