2020: December 17: VENOM: LET THERE BE CARNAGE
From FMR: Marco Beltrami has been hired to score the upcoming superhero movie VENOM: LET THERE BE CARNAGE. The film is directed by Andy Serkis (Mowgli: Legend of the Jungle, Breathe) and stars Tom Hardy, Woody Harrelson, Michelle Williams, Reid Scott and Naomie Harris. Kelly Marcel (Saving Mr. Banks, Fifty Shades of Grey) wrote the screenplay. Avi Arad (Iron Man, The Amazing Spider-Man), Matt Tolmach (Jumanji: Welcome to the Jungle), Amy Pascal (Spiderman: Homecoming, Spider-Man: Into the Spider-Verse) and Hutch Parker (X-Men: Days of Future Past & Apocalypse) are producing the Marvel Entertainment and Tencent Pictures production. Plot details are currently unknown.
Beltrami has previously composed the music for several Marvel films (produced by Parker), including Logan, The Wolverine and Fantastic Four. Goransson has scored Ruben Fleischer's 2018 original Venom film. The film was originally intended to be released in North America on October 2, 2020. But due to the 2020 coronavirus pandemic. This film was one of a handful of Marvel films produced both by Sony and Marvel that saw their release dates shifted in the wake of the pandemic.
VENOM: LET THERE BE CARNAGE is currently scheduled to be released in theaters on June 25, 2021 by Sony Pictures.
2020: December 17: CHAOS WAITING
Lionsgate has delayed planned release of CHAOS WALKING again today. The film was most recently scheduled for January 22nd release. The new release date is currently March 5th. In the meantime you can at least check a brief clip from the movie, also featuring even smaller bit of the score.
2020: November 19: CHAOS WALKING trailer
The first trailer for long-anticipated adaptation of Patrick Ness' CHAOS WALKING book series has been released earlier today. Lionsgate is still expected to release the movie on January 22nd, 2021. So far there is confirmation of the soundtrack album.
2020: November 16: Critics' Choice Documentary Award
Congratulations fo Marco Beltrami, Buck Sanders and Brandon Roberts on their brand new Critics' Choice Documentary Award for THE WAY I SEE IT. For the complete list of winners, check the Variety article .
2020: November 13: Critics' Choice Documentary nomination, new interview
Marco Beltrami was recently interviewed by The Music Buds Podcast and you can check the interview below. The projects that are discussed are especially The Hurt Locker, Snowpiercer, Turn and A Quiet Place. In other news THE WAY I SEE IT was recently nominated for Critics' Choice Documentary Award in the Best Score category. The movie also picked two other nomination in 'Best Political Documentary' and 'Most Compelling Living Subjects of a Documentary' categories. The awards will be announced this Monday, November 16th.
2020: October 31: LOVE AND MONSTERS CD released
Quartet Records announced CD release of Marco Beltrami's and Marcus Trumpp's score for LOVE AND MONSTERS. The album is available as a limited edition of 2000 copies only and can be ordered fromQuartet Records, where you can also check numerous samples.
2020: October 16: LOVE AND MONSTERS samples online
Check the project page for samples, photos from the sessions, credits and purchase links. CD edition is also in the works.
2020: October 15: LOVE AND MONSTERS score album
Paramount Music has announced release of LOVE AND MONSTERS score co-composed by Marco Beltrami and Marcus Trumpp. The album will be available digitally tomorrow when the movie also gets released on VOD. Check back again for samples and more details very soon... In the meantime here is the cover and tracklist. Total time is 46:31.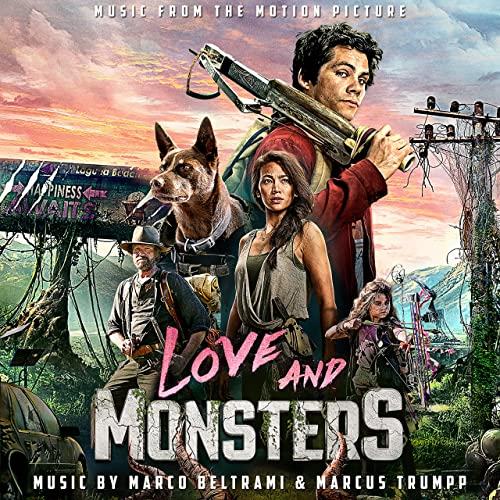 01. Prologue
02. Bunker Breach
03. Joel Freezes
04. Thinking of Aimee
05. I Wanna Go
06. Opening the Hatch
07. Joel Starts His Journey
08. Pool Frog
09. Clyde and Minnow
10. Boulder Snail
11. Wisdom of the Wild
12. Parting Ways
13. The Siren Encounter
14. Remembering Mother
15. Land Shark
16. Joel's Poison Berry Trip
17. Aimee's Colony
18. Cap's Trap
19. Waking the Apocalypse
20. Fighting the Crab
21. You're Free
22. Reunited
23. Return to the Surface
24. End Credits
2020: October 10: THE WAY I SEE IT TV premiere
NSNBC will air THE WAY I SEE IT next Friday October 16th at 10 PM ET. Tne movie is also playing in select theatres. Visit project page to learn more about the movie and listen to the samples.
2020: October 07: Happy birthday to Marco Beltrami & new interview
Right on the evening of Marco Beltrami's 54th birthday, new interview with the composer was published by violin virtuoso Sandy Cameron as part of her Classical Conscience series (also featuring Danny Elfman and Tina Guo in previous episodes). Cameron has previously collaborated with the composer not only on a special concert premiere of SNOWPIERCER suite and over the past two years they've worked on several concert pieces, which are also included during the interview. You can watch the interview on Youtube.
2020: September 23: THE WAY I SEE IT score released
Back Lot Music has released soundtrack album for THE WAY I SEE IT, featuring original score co-composed by Marco Beltrami, Buck Sanders and Brandon Roberts. The album also features two original songs by Aloe Blacc and is currently available from most specialised retailers. Check out the project page for various purchase links, to find out more about the project and listen to the audio samples.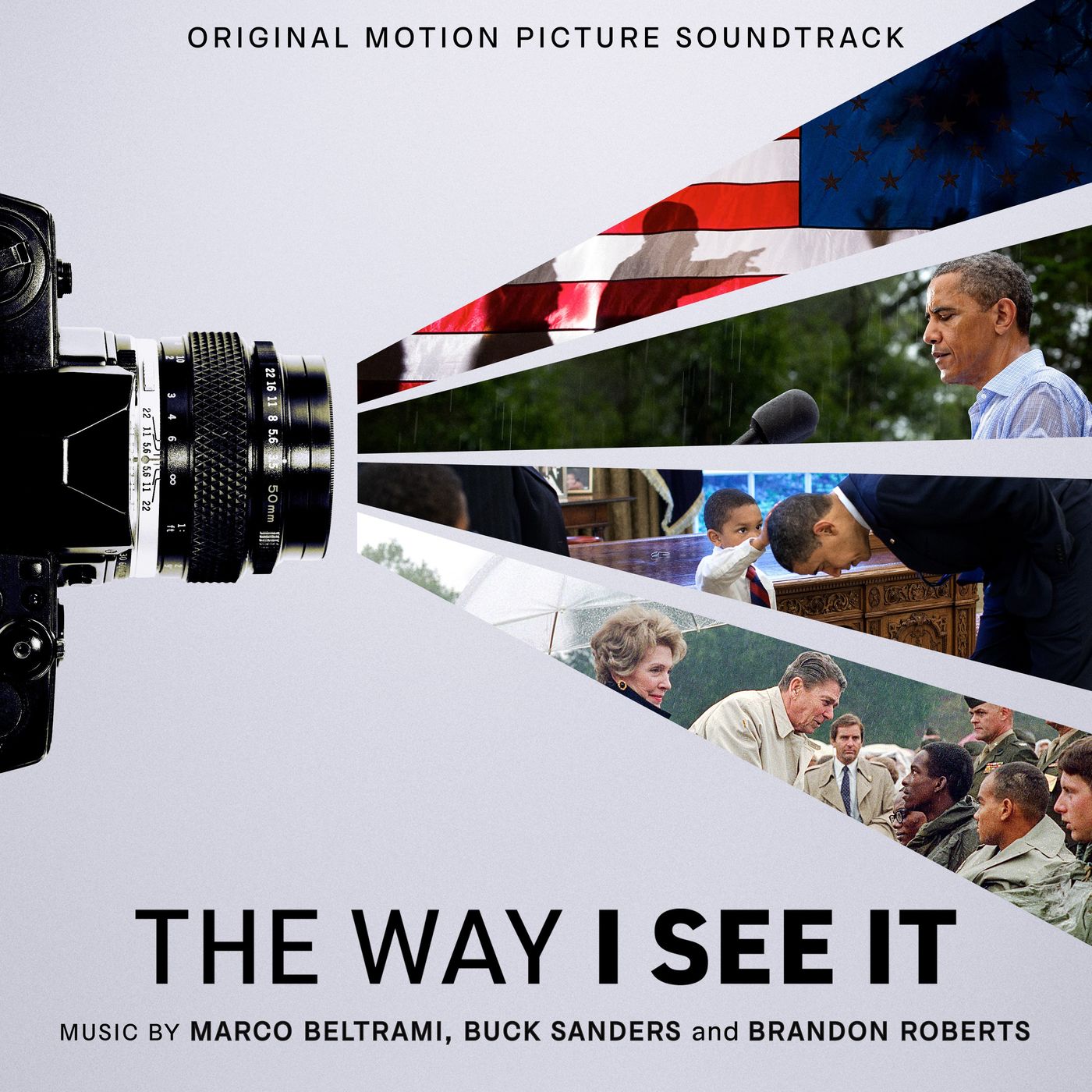 2020: AUGUST 29: SHADOWS IN MY EYES
Marco Beltrami has started working on upcoming Danish WWII drama SKYGGEN I MIT OJE (SHADOWS IN MY EYES) for director Ole Bornedal. The movie marks the 6th collaboration of the two following NIGHTWATCH (additional music), DEEP WATER, I AM DINA, THE SUBSTITUTE and 1864. Bornedal wrote his own screenplay based on true events from March 21st, 1945 when the British Royal Air Force was tasked with bombing the Shellhus; used as the Gestapo headquarters in the centre of Copenhagen. The raid had unexpected consequences, as some of the bombers accidentally targeted the local French school and more than 120 innocent civilians were killed, 86 of whom were children. As a result of the British victory, the Shellhus was entirely destroyed, 18 prisoners were freed and Nazi anti-resistance activities were disrupted. In a press release published by Miso Film, the director explained: "Shadows in My Eyes is about children. It's seen through the eyes of children, from that perspective, and with the sense of wonder with which children must observe a grotesque world around them. It's the story of innocence versus machines, of the child who falls victim to the horrors of coincidence."
The movie was filmed largely in Czech Republic at the end of 2019 and in early 2020 (with some additional filming still required) and is currently scheduled for January 6th, 2022 release in Denmark by SF Studios. International distribution will be handled by Netflx with specific release date yet to be announced.
2020: August 21: LOVE AND MONSTERS (aka MONSTER PROBLEMS) in 2020
Paramount Pictures has announced that MONSTER PROBLEMS, which was scheduled for February 12 release, will skip its theatrical run and will be available digitally on October 16, 2020 under the new title LOVE AND MONSTERS. The film will cost $19.99 on VOD platforms for a 48-hour rental period. It will also be available for early Digital purchase for $24.99. So far there has been no definitive confirmation of a soundtrack album, but it is expected to be released by Paramount Music.
2020: August 15: FEAR STREET moves to Netflix
Upcoming trilogy FEAR STREET, based on the books by R.L. Stine, will be released by Netflix next summer. Produced by Chernin Entertainment (FORD V FERRARI, UNDERWATER, THE DROP) as one of the last projects that was supposed to be released under 20th Century Fox/Walt Disney banner will land on Netflix as part of their Summer of Fear. All three films are currently in post-production with Marco Beltrami and Anna Drubich co-composing the scores. For more information, check theDeadline orDen of Geeks articles.
2020: July 24: AQP2 delayed yet again
Paramount Pictures has delayed several projects earlier today (following similar schedule shifts from Disney), which also affected planned September 4th release date of A QUIET PLACE PART 2. The movie, which was originally expected to be released on March 20th, has been delayed for the second time and is currently scheduled for April 23rd, 2021. If all the delayed blockbusters from this year will also affect planned release dates of MONSTER PROBLEMS (Paramount, February 12) and CHAOS WALKING (Lionsgate, January 22) remains to be seen...
2020: JULY 20: THE WAY I SEE IT
Marco Beltrami, Brandon Roberts and Buck Sanders recently recorded their score for the upcoming documentary THE WAY I SEE IT about the photographer Pete Souza, who was official White House photographer during the Reagan and Obama admistrations. The movie is currently in post-production and is directed by award-winning documentarist Dawn Porter (Trapped, Gideon's Army). Produced by Porter, Jayme Lemons, Evan Hayes and Laura Dern, THE WAY I SEE IT will be released by Focus Features on September 9th. Souza started his career in the 1970s in Kansas at the Chanute Tribune and the Hutchinson News. In the early 1980s, he was a photographer for the Chicago Sun-Times. He served as an official White House photographer for President Ronald Reagan from June 1983 until 1989. He was a photographer with The Chicago Tribune, stationed at the Washington, D.C., bureau from 1998 to 2007; during this period he also followed the rise of then-Senator Obama to the presidency. Souza has also worked as a freelancer for National Geographic and Life magazines. After the September 11, 2001, terrorist attacks, he was among the first journalists to cover the war in Afghanistan and the fall of Kabul.
2020: July 02: DRACULA 2000 score album announced
Varese Sarabande just announced limited reissue of DRACULA 2000. Previously available as part of the Horror collection in a sleeve, this new limited edition will be available in a proper CD case including new booklet with liner notes by Daniel Schweiger. The CD can be pre-ordered fromVarese Sarabande and European customers can also pre-order from their new UK-based representative. Only 1000 copies will be available on July 24th.
2020: May 15: 3:10 TO YUMA (expanded edition) nearly sold out
La-La Land Records has announced their release of 3:10 TO YUMA will be going out of print soon and only about 100 copies is left in stock. When those are gone, they are gone for good. If you haven't, grab your copy while you still can and also don't forget to add copies of MAX PAYNE andHITMAN: AGENT 47 currently on sale. La-La Land is also running 30% sale of their entire catalogue, which ends on May 31st.
2020: May 12: THE TWILIGHT ZONE: SEASON 2 coming soon
CBS has announced release date for the second season of THE TWILIGHT ZONE. The series will return on CBS All Access with all 10 episodes on June 25th. Trailer for the 2nd season is available (for anyone worldwide) onIMDB .
2020: APRIL 26: CHAOS WALKING
Marco Beltrami has been working on the original score for CHAOS WALKING, the long-anticipated adaptation of Patrick Ness' The Knife of Never Letting Go (the first book of his young adult sci-fi series). The movie, directed by Doug Liman (Edge of Tomorrow, The Bourne Identity), completed its principal photography in 2017 and after a long delay and reshoots that took place last year - and also involved Fede Alvarez (Evil Dead) as a "consultant" - is expected to be finally released by Lionsgate on January 22, 2021.
The script passed through several sets of hands, notably Eternal Sunshine of the Spotless Mind's Charlie Kaufman. The plot, set in the aftermath of an apocalyptic virus, follows Todd (Tom Holland) a young man who lives on a quarantined planetary colony made up only of men. However, after something terrible forces him to flee with his dog, he encounters something he's never seen before, a woman. Consequently, Todd and his mysterious new companion, Viola (Daisy Ridley), embark on a journey to discover the truth behind their state of life... The movie also stars Mads Mikkelsen, Cynthia Erivo, Nick Jonas and David Oyelowo.
2020: April 05: AQP2 new release date announced
While there is still a lot of time left and anything can change in the meantime, Paramount Pictures has announced new release date for A QUIET PLACE: PART II, which is currently set for release on September 4th.
2020: March 20: MOTHERLAND: FORT SALEM score released
MOTHERLAND: FORT SALEM was just released digitally by Hollywood Records and is available to purchase fromAmazon or iTunes. The album includes roughly 40 minutes of original score composed by Brandon Roberts and featuring vocal solos performed by Úyanga Bold (see also Scary Stories to Tell in the Dark). Here is a little quote from the soloist about the working process: "A joy working with series composer Brandon Roberts, creator Eliot Laurence and sound team to create the vocal sonic universe for Motherland. (The protagonists use vocal spells and songs to affect the world around them!) We recorded at Capital Records and Marco Beltrami's studio the vocal spell effects and special vocal music for the show (for example, there is a scene where my layered vocals are the voices of the characters joining together to call down rain while the sun is shining). Overall, a thoughtful creative team process defining how the spells and songs sound and work. The brilliant Brandon wrote beautifully captivating music for the series, of course. It was a pleasure to sing (and throat sing, and sing like a wolf, ululate, and more) for him, including for his gorgeous opening main theme. We used and layered different voice colors to simulate various characters and vocal spells throughout the series. (Did I mention he is brilliant?)."
2020: March 17: MOTHERLAND: FORT SALEM TVS
While there are still no released dates known for several upcoming projects, MOTHERLAND: FORT SALEM TV series will finally premiere tomorrow on Free Form TV. The series is scored by Brandon Roberts and you can already listen to a few samples on his official website and Kraft/Engel Management profile page, as well as check the latest trailer below.
2020: March 12: A QUIET PLACE: PART II delayed
Only one week before its expected release date, Paramount Pictures has announved today that release date of A QUIET PLACE: PART II is getting delayed due to coronavirus outbreak. New release date is yet to be announced and will be added as soon as available.
2020: February 15: MONSTER PROBLEMS delayed
Paramount Pictures has pushed release date of MONSTER PROBLEM yet again. The film was originally scheduled to be released on March 6th before it had been moved to April 17th. According theDeadline article the film won't be released until next year and the new release date is scheduled for February 12th 2021.
2020: February 07: WSA 2019 videos including BEN HUR
Film Festival Gent has released several videos from last year's edition of WORLD SOUNDTRACK AWARDS, including three videos featuring Marco Beltrami's music. The entire GODS OF EGYPT Suite, fragment from SNOWPIERCER Suite and especially the finale of the entire event -- previously unheard of and never before recorded or even performed -- Modeh Ani from BEN HUR. You can check all three below. For those interested the tickets for WSA 2020 are already on sale throughfestival's website .
2020: February 06: AQP2 currently recording
Recording sessions for A QUIET PLACE: PART II began earlier this week at Pianella Studios. Many thanks to David Sáiz Bonastre for the sessions photos. Click on the images to load them in full resolution.
2020: January 26: New awards for Tyson Lozensky and Anna Drubich
Congratulations to score mixer Tyson Lozensky who won his second Cinema Audio Society Award for his work on FORD V FERRARI. The award ceremony took place last night at InterContinental Los Angeles Downtown. For the complete list of winners, check CAS's website. This Friday, Anna Drubich won her first Golden Eagle Award for her score for Russian drama ODESSA. A couple tracks from the score, which is sadly unreleased, can be heard on Mrs. Drubich's Soundcloud page.
2020: January 21: 1864 CD currently on sale
Movie Score Media's U.S: distributor Screen Archives Entertainment is currently running sale of early MSM's albums, which also includes Marco Beltrami's score for 1864. The limited edition CD is currently available for only 0,95 USD. Get your copy while you still can. And while you are at it, don't forget to check other great offers, including some fantastic scores from Guy Farley, Cyrille Aufort, Fernando Velázquez, Dario Marianelli and Daniel Pemberton among MANY others.
2020: January 17: FORD V FERRARI vinyl edition (U.S. version)
Hollywood Records has announced vinyl release of FORD V FERRARI. The previous edition was released only in EU under the international distribution title LE MANS 66. The album includes the same content as the previous various artists CD (featuring approx. 11 minutes of the original score) and can be purchased from Amazon.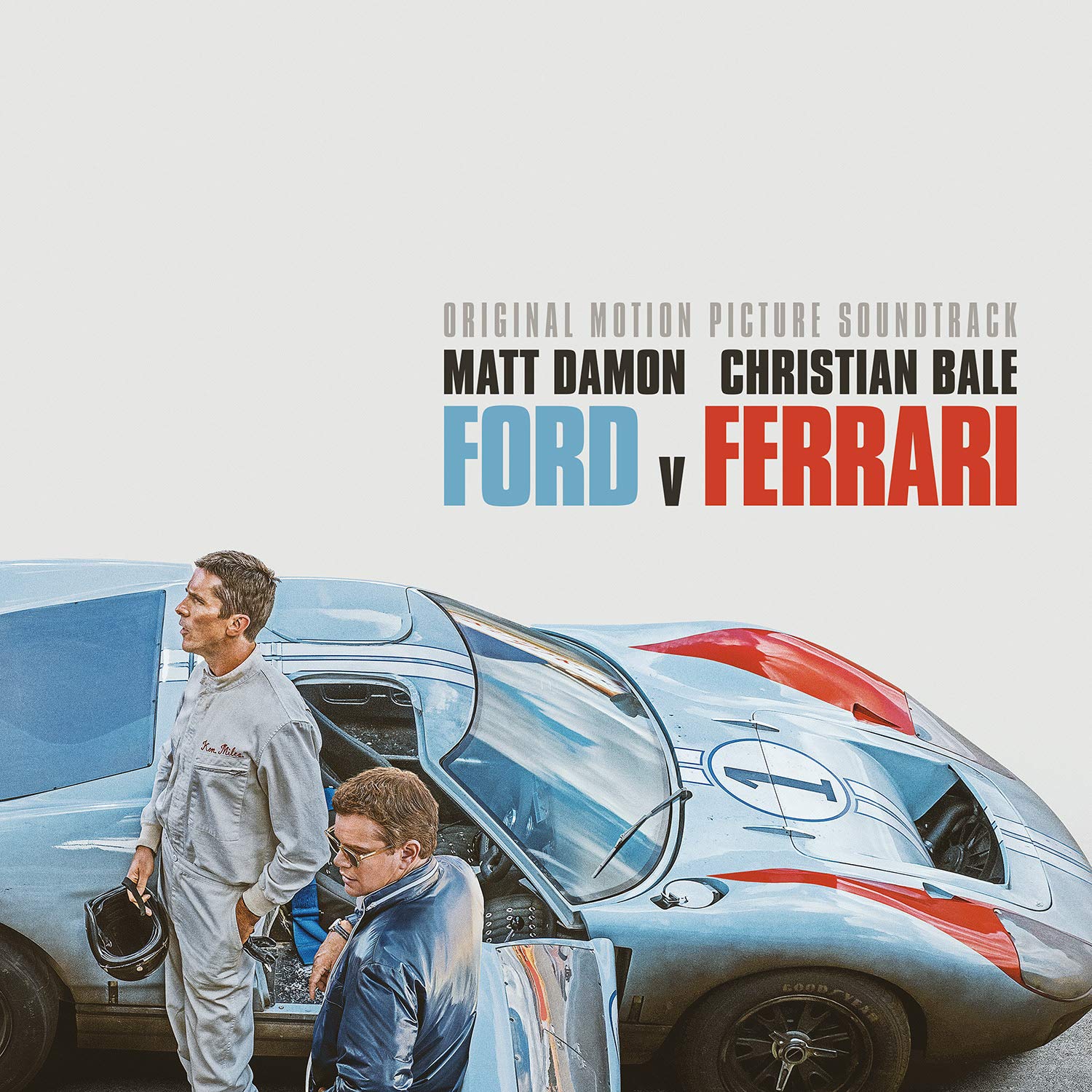 2020: January 09: UNDERWATER score album
Soundtrack for the sci-fi thriller UNDERWATER has been released digitally by Hollywood Records. The album features roughly 44 minutes of the original score and can be purchased from iTunes. Check out the project's page for more information, samples and purchase links.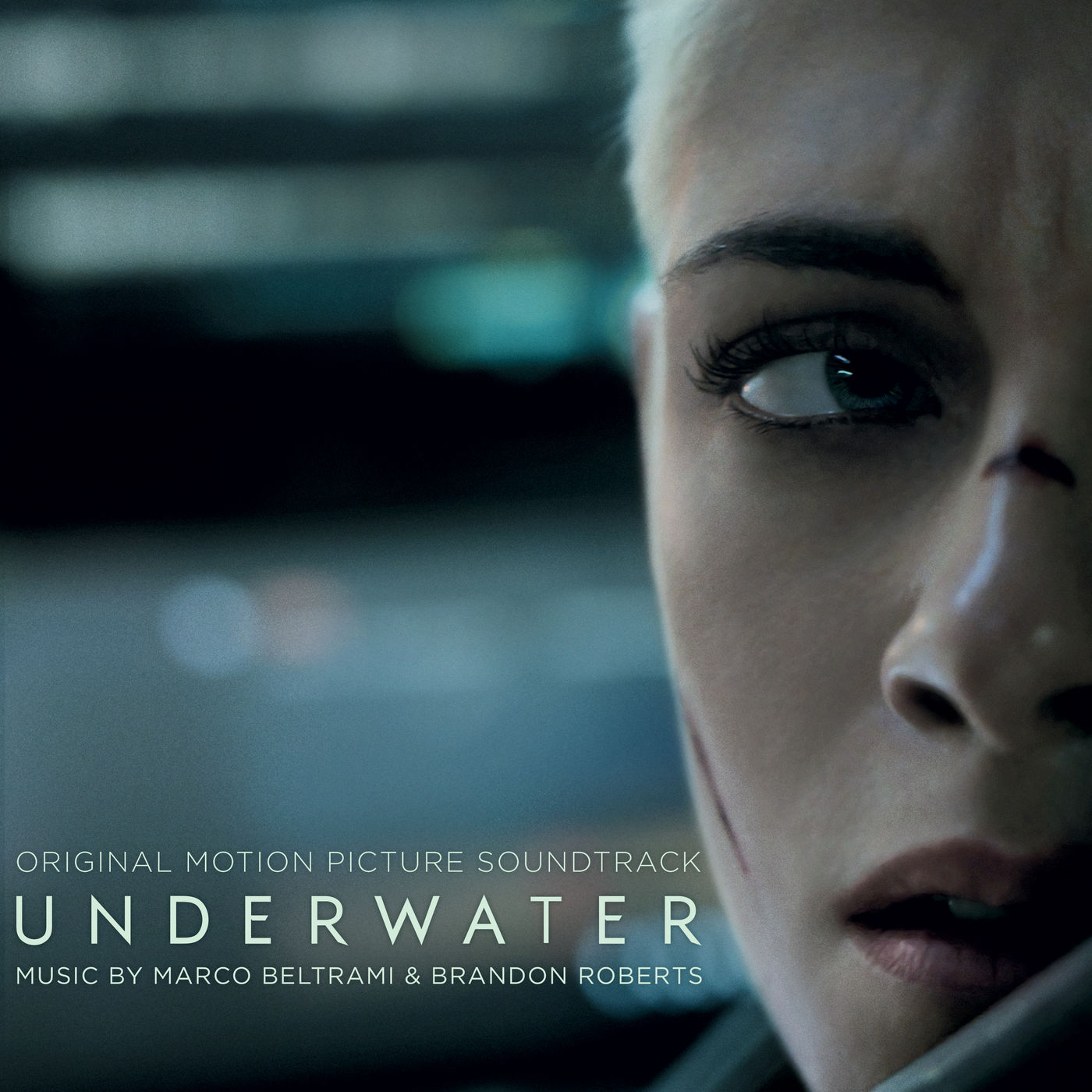 2020: January 08: MONSTER PROBLEMS sessions in progress
Recording sessions for MONSTER PROBLEMS will start soon in Bratislava. The score is co-composed by Marco Beltrami and Marcus Trumpp. Soundtrack album should be available from Paramount Music.