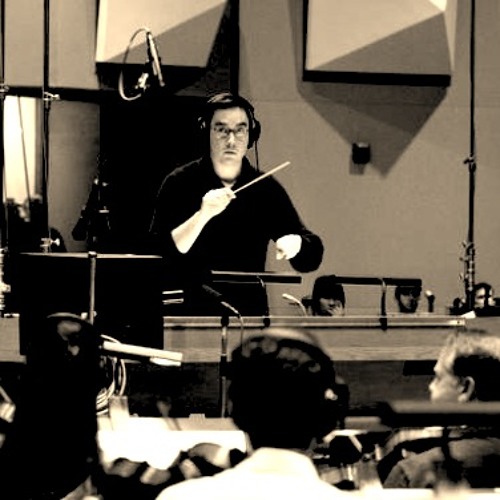 Miles Hankins, award-winning composer, orchestrator, and music producer, boasts a diverse body of work spanning the entertainment industry. Based in Los Angeles, his lifelong passion for sound, the moving image, and musical narrative have earned him a reputation as a dedicated craftsman in the storytelling process.
Recently, Miles co-composed the score for Columbia Pictures' "The Night Before," with Marco Beltrami. Directed by Jonathan Levine, the holiday comedy stars Joseph Gordon-Levitt, Seth Rogen, and Anthony Mackie. Miles composed and produced the original score for Anonymous Content's darkly comedic "Len & Company," directed by Tim Godsall and starring Rhys Ifans, Juno Temple, and Jack Kilmer, which premiered at Toronto International Film Festival and Edinburgh Film Festival in 2015. Miles contributed additional music to the scores for Twentieth Century Fox's summer action features "Fantastic Four" and "Hitman: Agent 47," and he is composing the fantasy adventure score for the animated series "LEGO Elves" on the Disney Channel. Additionally in television, Miles composed the original score for CBS's primetime series "3," executive produced by Chris Columbus, and has worked on television series for NBC, FOX, CBS, ABC, USA, and SyFy including "Family Guy," "Burn Notice," "Flash Gordon," "The Apprentice," and "Who Do You Think You Are?" His compositions can be heard in over 200 television series in total, broadcast across the U.S. and abroad.
Awarded by Hans Zimmer as one of five finalists in the 2006 Turner Classic Movies Young Film Composers Competition, Miles was selected from hundreds of international applicants. He received ASCAP's Steve Kaplan award in 2010, and was one of twelve selected participants in the ASCAP Film Scoring Workshop in 2009.
On the concert stage, Miles has been commissioned to compose and conduct at music festivals, and to lecture on film music at universities across the US. His work as score reader with the Los Angeles Philharmonic has afforded him the opportunity to work alongside many music and film luminaries, including John Williams, Joshua Bell, and Christophe Eschenbach.
Raised in New York on the movies of Kubrick, Leone, and Scorsese, Miles grew up as much a student of film as of music. He spent his childhood shooting home movie shorts on a Canon camcorder and studying piano, violin, and composition with a diverse range of gifted teachers, including a Julliard professor and a former musical director for Marilyn Monroe. With the birthday present of his first digital sound generator at age twelve–a Roland SC-55 Sound Canvas–his love of creating electronic music was born. Miles received his bachelor of music from the University of Miami Frost School of Music, where he majored in jazz piano performance, as well as studying composition, orchestration, and film scoring techniques. Further studies were conducted at the Eastman School of Music, and later in the private studio of renowned concert and opera composer, Daron Aric Hagen.