2012: May 23: Marco Beltrami interview from last year's Festival des Musiques a l'image
French film music website Cinezik has published interview with Marco Beltrami filmed during last year's Festival des Musiques a l'image in Paris, France. In the following interview Marco is discussing various aspects of his carreer including his relationship with Jerry Goldsmith, working on the Scream series up to his more recent scores such as I am Dina, In the Electric Mist, The Hurt Locker and also offers a fairly exciting brief info about his upcoming score for WORLD WAR Z (8:40). Check it out:
2012: May 23: Marco Beltrami to attend FIMUCITE 7 in Tenerife
Marco Beltrami will be participating not only the film music festival in Cordoba, Spain, where he will be awarded with newly established Elmer Bernstein Award for Outstanding Contributions to the Art of Film Scoring, but he will also visit Fimucité 7 held in Tenerife on July 5-14. The event, which is planned as part of this year's Celebration of Varese Sarabande's 35th Anniversary, will also feature David Arnold and the festival will host the highlights of these two well-known composers that will be performed July 12 at Auditorio de Tenerife "Adán Martin", together with the highly anticipated 007 concert. The programme of the concert hasn't been revealed yet, but you can read more about this event at its official website.
2012: May 23: THE WOLVERINE sessions photographs
The recording sessions for James Mangold's sequel entitled THE WOLVERINE has started last week and continued until yesterday at The Newman Scoring Stage at 20th Century Fox. The sessions took slightly longer than originally expected as it was required that major part of the score was recorded with full orchestra as well as in stripes spotlighting various groups and offering more possibilites in the final mix (strings, woodwinds, brass, percussions). Some parts needed to be recorded in even more detailed form than that. Anyway, here is a few pictures from the sessions featuring the composer Marco Beltrami, flute soloist Sara Andon and composers Diego Navarro and Scott Glasgow who visited the sessions.
2012: May 19: WORLD WAR Z tracklist
Warner Bros records revealed tracklist of the WORLD WAR Z soundtrack. You can check it below. Still no cover art available. Total playing time is rougly 44:12.
01. Philadelphia (4:06)
02. The Lane Family (2:47)
03. Ninja Quiet (2:54)
04. Searching For Clues (5:33)
05. NJ Mart (4:01)
06. Zombies In Coach (3:43)

07. Hand Off! (2:49)
08. No Teeth No Bite (3:25)
09. The Salvation Gates (4:24)
10. Wales (5:22)
11. A River Around A Rock (5:08)

2012: May 17: First WORLD WAR Z and SNOWPIERCER samples
Marco Beltrami's agency is now including samples from Marco Beltrami's scores for SNOWPIERCER and WORLD WAR Z. You can check them out at the artist's profile page on Kraft-Engel website.
2012: May 11: WORLD WAR Z soundtrack album announced
Warner Bros records will release Marco Beltrami's score for WORLD WAR Z on June 18th. You can already pre-order the CD either from Amazon US or soon from Amazon UK . So far there is no cover or tracklist available, but hopefully will be revealed soon. Stay tuned for more details coming soon...
2012: May 08: THE WOLVERINE cover art revealed
The front cover of the upcoming (July 22nd) album of THE WOLVERINE score has been revealed by Amazon UK. Considering that the sessions won't start until next week and the album's release date is still more than 2 months away, it is still possible this is just a fan-made cover, but still it looks pretty good. Click on the image to see it in high resolution.
2012: May 05: E. Bernstein Award Gala Concert featuring Film Music of M. Beltrami
Programme of the upcoming Marco Beltrami concert in Cordoba, Spain has just been revealed. The concert will feature music from the following scores: HELLBOY, I ROBOT, KNOWING, MIMIC, THE OMEN, SNOWPIERCER (world premiere), SOUL SURFER and TEXAS RANGERS. The concert is produced by Mikael Carlsson and Marco Beltrami and will feature Orquesta de Cordoba and Coro Ziryab conducted by Arturo Diez Boscovich. The concert will take place on June 28th, 2013. For more information about the event, visit festival's official website .
2012: May 05: WARM BODIES CD edition finally announced, more samples added
While there has been no definitive and official confirmation of the physical edition of this score actually being in the works, Amazon (both US and UK) is already taking pre-orders for the CD edition. There is also no mention of it being a CD-R, which is currently common practice of some of the labels specialising mostly in downloads only. The release date is currently planned for June 11th. More information coming soon. Two more sample from the score have been added to the audio section.
2012: May 04: THE WOLVERINE Soundtrack album announced
Sony Music has announced their upcoming release of Marco Beltrami's score for THE WOLVERINE. While the score hasn't been even recorded yet, you can already pre-order the album at Amazon UK. More details (and pre-order links) coming as soon as they are available. Release date is set for July 22nd.
2012: April 25: Marco Beltrami scores A GOOD DAY TO DIE HARD
Scoring Sessions just published their latest report covering A GOOD DAY TO DIE HARD sessions. You can read the article and check the photos here . Don't forget to check the full gallery featuring 39 photos.
2012: April 17: Marco Beltrami scores WORLD WAR Z
As mentioned earlier today Marco Beltrami is currently in London recording his score for WORLD WAR Z. The sessions actually started last week at British Groove Studios, where some additional elements (28 strings, electric guitar and percussions) were recorded before the sessions were moved to Abbey Road Studios for full orchestra, which is currently being recorded there under the batton of Matt Dunkley. Here is one picture from the sessions. Click on the image to display it in full resolution.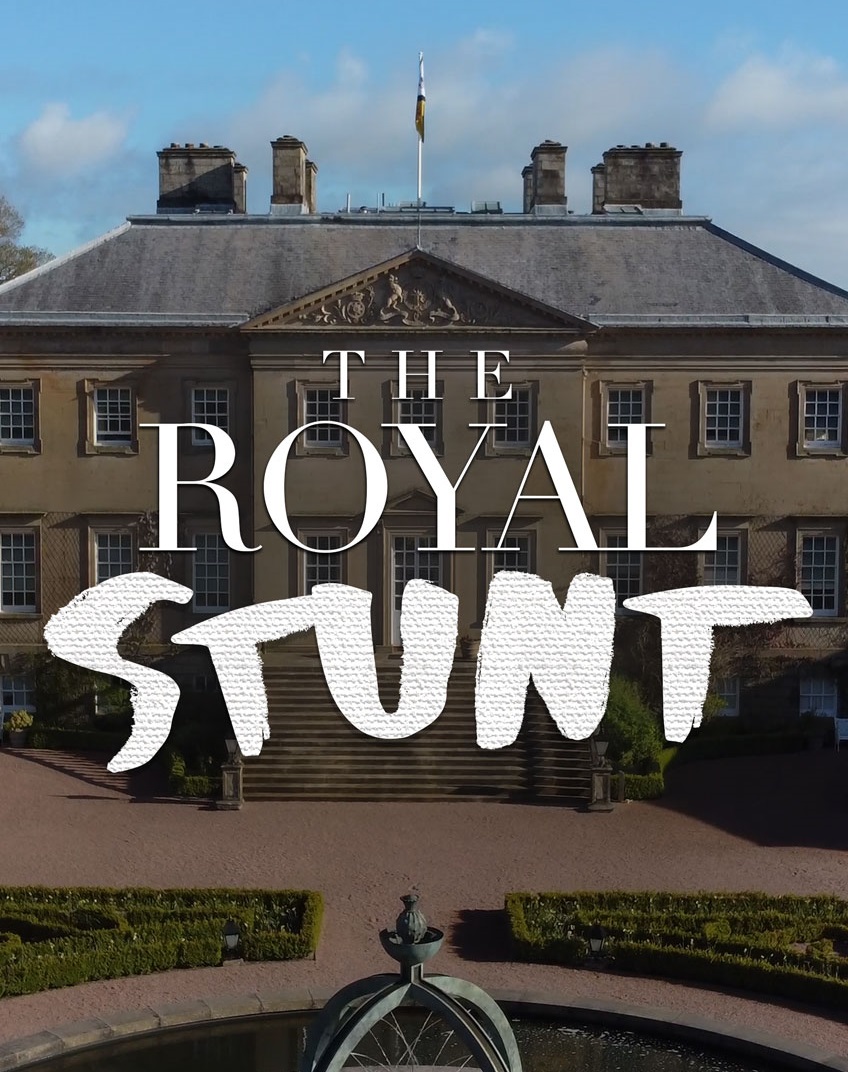 2012: April 17: Marco Beltrami discusses THE WOLVERINE
After having recently recorded SNOWPIERCER and while he is currently in London recording his score for WORLD WAR Z, Marco Beltrami has already started working on his next project THE WOLVERINE and here is an excerpt from Jon Burlingame's article in Variety where he mentioned a few details about his next score: As for Marco Beltrami, who is just starting to write music for "The Wolverine" — the fifth cinema outing for Hugh Jackman as the mysterious, long-clawed "X-Men" character — he says "there are definitely expectations, just with the nature of the project. But it's fun to play with those expectations." Even though the story takes place in Japan, "musically, it's not going to be overtly Japanese because it could easily fall into cliche," Beltrami says. He does plan on using traditional Japanese instruments (including the koto and massive taiko drums) but "in a non-traditional way," he adds. Director James Mangold (with whom Beltrami worked on "3:10 to Yuma," which earned the composer his first Oscar nomination) "has made a real original movie here, so there is room for a less traditional score, less of a cookie-cutter musical orientation." He will record in L.A. at the end of May.
2012: April 08: new project THE HOMESMAN
Earlier this month Tommy Lee Jones started shooting his upcoming drama THE HOMESMAN, including cast of TLJ, Meryl Streep, John Ligthgow, James Spader, Hilary Swank and Tim Blake Nelson. There is currently no release date set for this ambitious pioneer-era story, but with such a strong cast, it is already expected to be one of the contenders of upcoming award season and should therefore be released by the end of this year.
2012: April 08: CARRIE trailer
New trailer for CARRIE was finally released. Although the movie was originally planned to be released by now, it has been pushed back until this year's Halloween, also giving more time to Marco Beltrami to work on the score considering his currently superbusy schedule. You can watch the trailer below:
2012: March 27: THE WOLVERINE: International trailer
After two very short teasers released earlier this week, first full-length THE WOLVERINE trailer was just released and you can watch it below. The movie marks the 2nd collaboration between composer Marco Beltrami and director James Mangold, following Oscar nominated score for 3:10 TO YUMA. THE WOLVERINE will be released on July 26th.
2012: February 27: Marco Beltrami to visit Spain Film Music Festival this summer
Marco Beltrami will be visiting this year's Cordoba Film Music Festival where he will receive first Elmer Bernstein Award for Outstanding Contributions to the Art of Film Scoring. The concert is being planned. The other guests are still in negotiations and will be announced within the next few months - so far the only one confirmed is the recent Academy Award winner Mychael Danna (Life of Pi). The 2nd International Film Music Festival, Cordoba (formerly held in Ubeda) is planned for June 23-30, 2013. More information available on Facebook .
2012: February 13: WARM BODIES score finally released
Warm Bodies score has been finally released on iTunes. So far there is no word about CD release.
2012: February 12: More audio samples added

Just added is a few samples from Marco Beltrami's most recent scores for DEADFALL, WARM BODIES and A GOOD DAY TO DIE HARD. You can enjoy them all in Audio section.
2012: February 05: new interview with Marco and Buck at Film Music Mag
New interview with Marco Beltrami and Buck Sanders has just been released by Daniel Schweiger at Film Music Magazine. The composers are discussing their work on all of their upcoming projects such as WARM BODIES, A GOOD DAY TO DIE HARD, SNOWPIERCER and WORLD WAR Z as well working relationship developing over the last 15 years. You can read the interview here and there is most likely more to come.
2012: February 03: WARM BODIES tracklist
While no label or release date has been announced yet, here is the tracklist of the upcoming WARM BODIES soundtrack album featuring roughly 58 minutes of original score composed by Marco Beltrami and Buck Sanders... More details coming soon.
1. Music for Airport Zombies (3:50)
2. Into the Greenzone (1:30)
3. Back to the Lair (3:35)
4. Zombie March (1:22)
5. Eating Vicariously (3:27)
6. Why Me? (1:13)
7. Run For It (2:23)
8. For a Few Days More (1:08)
9. Bad Brains / Zombie Wacker (2:53)
10. Boney Chase (1:41)
11. I Wanna Hold Your Hand (3:39)

12. Marcus Sees the Light (2:08)
13. Admission to Dream (5:01)
14. Zombie Bros (3:42)
15. Looking for Julie / Balcony Serenade (3:40)
16. Walk Through Greenzone (2:03)
17. Entering the Armory (2:41)
18. Run from Dad / Zombies United (2:46)
19. Run! / Zombie Saves (3:00)
20. Marcus' Trump Stumps (1:19)
21. Might as Well Jump (1:59)
22. R Shot Alive (3:10)
2012: February 03: WARM BODIES and A GOOD DAY TO DIE HARD samples
Marco Beltrami's official website now offers opportunity to listen to 3 samples from both Marco Beltrami's scores that will be released later this month. While WARM BODIES opened earlier this week and earned 20 million USD in its opening weekend, A GOOD DAY TO DIE HARD is opening on February 14. Unfortunately there is soundtrack album announced for WARM BODIES, which should be released on iTunes later this month. Check out also full scores now also available for all A GOOD DAY TO DIE HARD samples included on the official website .
2012: January 13: A GOOD DAY TO DIE HARD tracklist and samples
Tracklist is finally available now and you can also sample all tracks on Sony Classical's Soundcloud page. Total time of the CD is roughly 64:39.
1. Yuri Says (2:19)
2. Getting Yuri To The Van (2:14)
3. Jack Makes The Call (2:53)
4. Everyone To The Courthouse (3:09)
5. Court Adjourned (2:19)
6. Truckzilla (3:38)
7. Yippie Kay Yay, Mother Russia! (1:54)
8. Truckzilla (2:00)
9. Father & Son (1:24)
10. To The Safe House (1:51)
11. Regroup (2:30)
12. Leaving the Safe House (1:59)
13. Getting to the Dance Floor (1:34)

14. Too Many Kolbasas On The Dance Floor (3:53)
15. What's So Funny? (2:30)
16. McClanes Get The Bird (3:00)
17. Scumbags (2:05)
18. Entering Chernobyl (4:07)
19. Into The Vault (2:17)
20. Rubbed Out At The Spa (2:07)
21. Sunshine Shootout (1:37)
22. Get To The Choppa! (2:59)
23. Chopper Takedown (3:26)
24. It's Hard To Kill A McClane (2:59)
25. Triple Vodka Rhapsody (1:55)
26. McClane's Brain (2:00)
2012: January 13: A GOOD DAY TO DIE HARD cover revealed
Still no tracklist announced yet... The album is currently available to pre-order at Amazon or Screen Archives.
2012: January 13: A GOOD DAY TO DIE HARD first sample online!
Marco Beltrami's agency Kraft-Engel is now offering a brief glimpse on the score for upcoming A GOOD DAY TO DIE HARD. You can listen to the first piece from the score at Marco's profile at Kraft-Engel Management website.
2012: January 13: SNOW PIERCER score sample
While there was still no release date announced, it seems that there is finally first sample from Marco Beltrami¨s score for SNOW PIERCER finally available on YouTube and you can listen to it below. There was one more sample claiming to be from the score posted on YouTube but that was obvious fake. This one, while still suspicious sounds like it could actually come from the score, which is described as "hybrid small orchestra/electronic score".
Also posted on the YouTube is a little score restore featuring opening sequence of WARM BODIES with full Marco Beltrami's score, which was partially replaced with a couple of songs. You can watch both the final and score only version added to the previous post.